Cumberland 4th Grader Publishes Book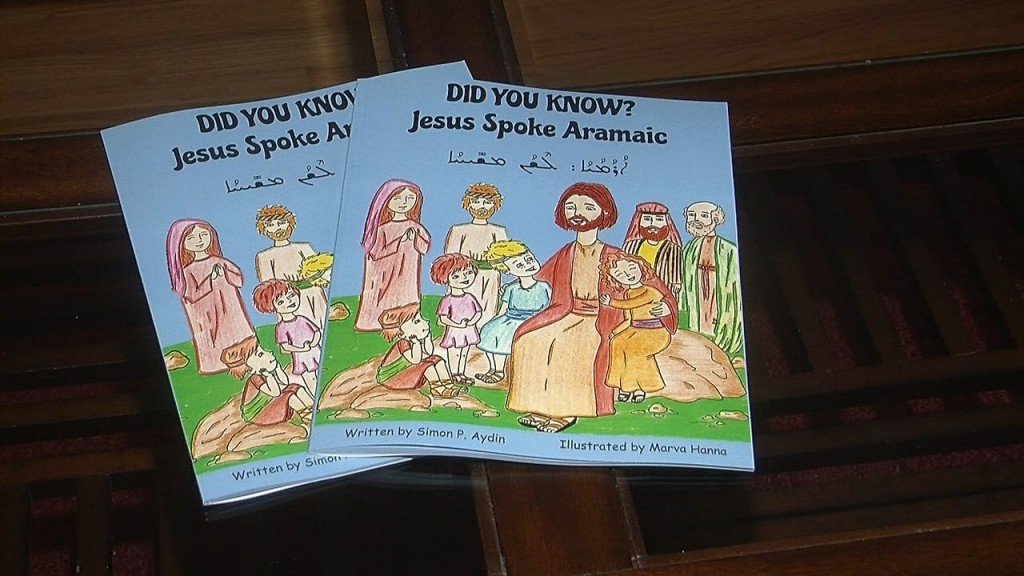 By: Tim Studebaker
Facebook: @TStudebakerABC6
Twitter: @TStudebakerABC6
Email: tstudebaker@abc6.com
CUMBERLAND, R.I. – Ten year old Simon Aydin's family is Syriac Orthodox. They have a mission. That mission is to preserve their language, music, culture, and religion. The Cumberland 4th grader is continuing that mission by becoming a published author.
Aydin says, "The book is about the cultural background of Jesus and what language he spoke. Come to find out, I speak that language, and when I found that out, I was really excited."
That language is Aramaic. It's still spoken in many parts of the world, especially the Middle East. Simon makes a point to say people here in the US speak it too, including him and his family.
Aydin says, "Most people didn't know about the language, but then the people who knew about the language thought it was completely dead, and wasn't alive anymore. I wanted to write this book to show people that it's not a dead language and it's still spoken by people."
His parents are proud of him for taking this step to tell the story of his language and culture.
Marie Aydin, Simon's mother, says, "If your heart and your mind are in that place, no matter what age you can make a difference and get something done."
Marie stressed the importance of keeping your heritage alive, even after you leave your native land. She also says Simon's cousin, a Syrian refugee now in Germany, illustrated the book.
Simon is giving a talk, and signing books Saturday from 1pm to 3pm at the Blackstone Valley Prep school on Broad Street in Cumberland.
If you can't make it to meet Simon in person Saturday, his book is available on Amazon: http://amzn.to/2qogJ23
©WLNE-TV / ABC6 2017