Cumberland Fire Crews Battle Fire in Abandoned Dumping Site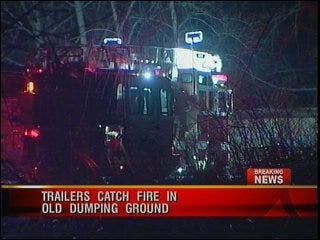 Cumberland fire crews battled a fire on Mendon Rd. Saturday night.
The fire took place shortly after 9 p.m., at a trailer in an old dumping ground. Fire fighters were ordered to stay away from the area because it was too hazardous to try and walk through.
ABC6 Will continue to monitor this story, and bring you updates as available.