Cumberland Head Coach Belisle Delivers Heartwarming Speech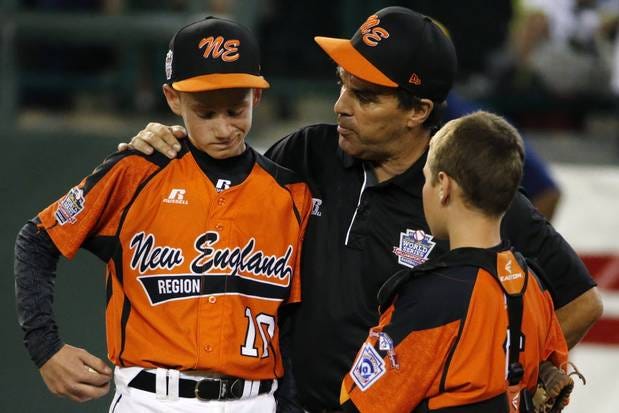 By Matt Blanchette
twitter: @mattblanchette
The Cumberland Little League team may have lost to Chicago 8-7 on Monday, to end their run this season, but on Tuesday it's coach Dave Belisle's speech that has everyone talking.
The coach gathered his group of 12-13 year old boys and told them all that they would be friends forever. And that they inspired the town, the state and the country. "I love you all. You are all my boys, my boys of summer," he said.
Watch the entire speech above.