Cumberland issues outdoor water ban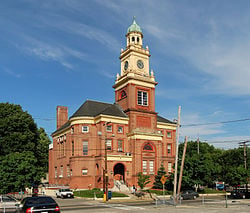 CUMBERLAND, R.I. (WLNE)- The Cumberland Water Department is issuing a temporary outdoor water ban due to the extreme heat.
Residents aren't allowed to use water for gardening, watering grass, washing cars, driveways or houses, topping off pools, as well as other outdoor uses.
Anyone with questions about the ban can call the department at 401-658-0666.
© WLNE-TV 2021