Cumberland man arrested after seizure of over 660K fake Adderall pills, largest bust in US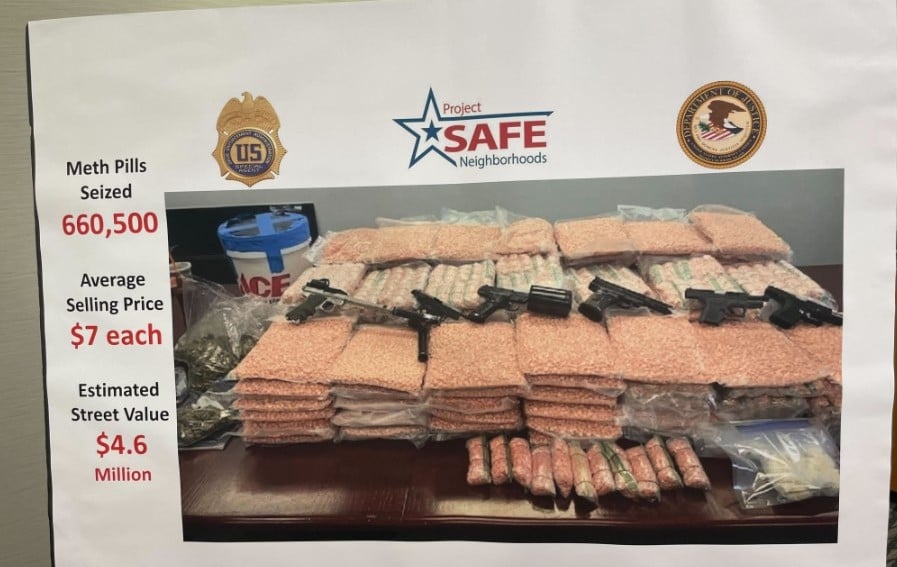 PROVIDENCE, R.I. (WLNE) — United States Attorney Zachary Cunha announced on Monday the single largest drug bust of counterfeit Adderall pills in the United States and largest seizure of methamphetamine in New England history.
In March, Drug Enforcement Administration agents authorized a federal search warrant at two Cumberland locations, where they found over 660,000 fake Adderall pills containing meth.
The seize was announced on Monday, hours after a plea agreement was reached with the defendant, 27-year-old Dylan Rodas of Cumberland, who has been in federal custody since his arrest on March 28, 2022.
"Those pills clocked in around approximately 660 pounds," said Cunha. "That's roughly the weight of a V8 car engine or a baby grand piano."
Those pills have an estimated street value of $4.6 million, added the attorney.
The agents also found 1,500 pills with fentanyl, 250 grams of crack cocaine, $15,000 in cash and seven handguns, including two "ghost guns" and two guns with a obliterated serial numbers. Officials said the guns will be destroyed.
Rodas is charged with possession with intent to distribute 500 grams or more of methamphetamine. This crime carries at least a 10-year minimum sentence in prison, if he court accepts the plea agreement.
Investigators said this is an ongoing investigation and could not answer if they expect any other arrests to be made.
According to the Department of Justice, 435 Rhode Islanders died from opioid abuse in 2021 alone and that number is on the rise.