Cumberland native honored by Boston Celtics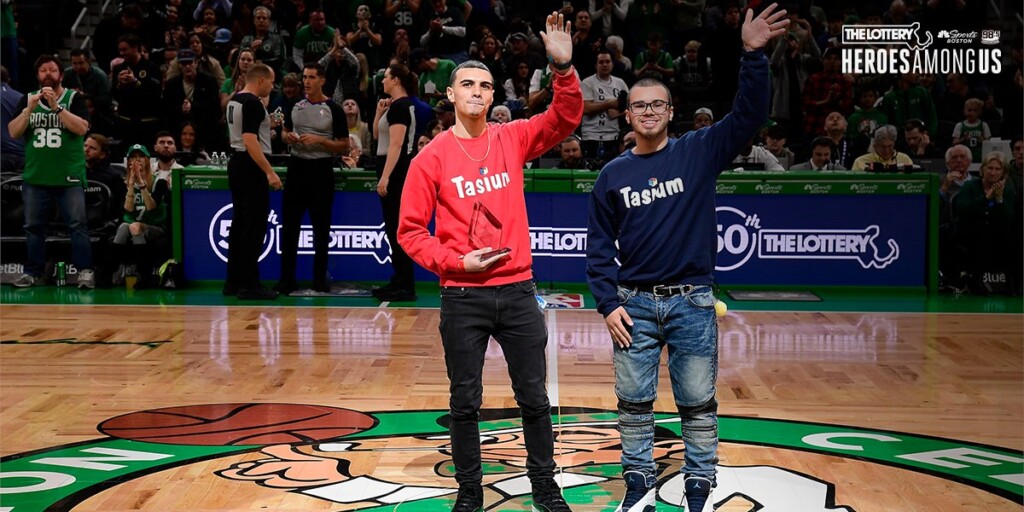 BOSTON, Mass. (WLNE) — A Cumberland native was honored by Massachusetts State Lottery and the Boston Celtics last week.
Jose Rodriguez is making a difference for those on the autism spectrum by founding the world's first fidget-infused apparel company.
Officials said Rodriguez started Tasium, a clothing company that provides built-in fidget toy outlets to help those with autism relieve stress and anxiety in a productive way.
Rodriguez was inspired to create the clothing line by his younger brother Joel's challenges with autism.
Officials awarded Rodriguez the title of "Hero Among Us" on March 26 during the Celtics' game against the San Antonio Spurs.
The Heroes Among Us program, founded in 1997 by the Boston Celtics recognizes people who make exceptional and lasting contributions to their communities.
The award is presented at every Celtics home game and pays tribute to the dedication and achievements of outstanding citizens.