Update: Cumberland Woman Murdered, Husband Charged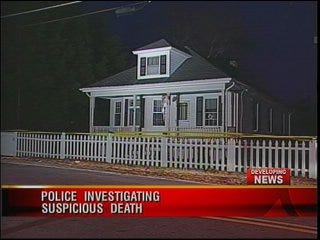 UPDATE: Peter Pytka was charged with the murder of his wife Tracey Tuesday morning in court.
According to family members, the two had a tumultuous relationship and three weeks ago she had kicked him out of the house. They were spotted fighting outside the home Monday afternoon, shortly before their children found her dead inside.
Tonight, ABC6 Reporter Erin Logan spoke with a domestic violence survivor who says that the most dangerous time of an abusive relationship is when the woman tries to end it. Erin has the update tonight from Cumberland.
UPDATE: Cumberland Police Chief John Desmarais has confirmed that Peter Pytka, husband of Tracey Pytka, has been charged with her murder. He is in custody at the Cumberland Police Department, and will face the charges in a court appearance set for Tuesday afternoon.
***
Cumberland Police have confirmed to ABC6 that Tracey Pytka was found dead inside her Titus Street home this afternoon and that her death is being considered a domestic homicide.
Her husband, Peter Pytka, is in police custody but there's no official word on whether or not he's being charged with her murder.
ABC6 Reporter Malini Basu has the story