Cumberland residents fed up with brown water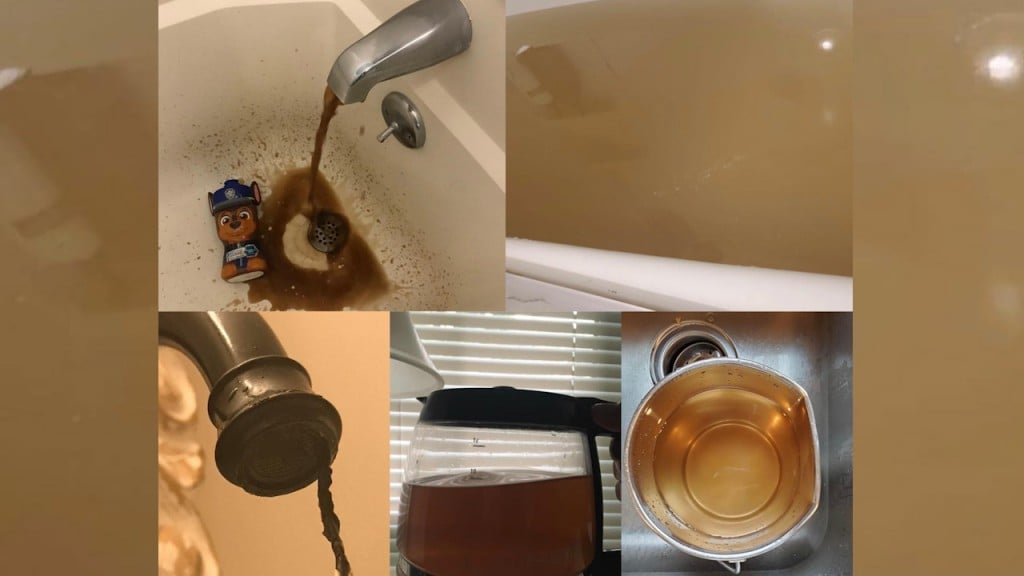 CUMBERLAND, R.I. (WLNE): A number of Cumberland residents say they have been dealing with brown water, a reoccurring problem for years.
"I find it very disheartening that we pay all this money for water and it comes out black and brown," Violet Amaral said.
Amaral has been living in Cumberland for 15 years and said this is an ongoing issue. The water in her toilet tank– it's black.
"There are times I used the tub and the water is all brown," Amaral said. "It stained my shower head. It stains the bottom of the tub."
Jen Forshee has been living in Cumberland for a year and a half and said she has had brown water more than 10 times.
"The biggest concern is I don't know what it is," Forshee said. "I don't know what's in it. I don't know if it's safe. Especially because my child has really sensitive skin. I don't know if it will bother his skin or if it's unhealthy."
Chris Champi, the Superintendent of the Cumberland Town Water Department, said they supply about 8,400 households.
"It's an ongoing issue, we need to replace the water mains in town," Chapmpi said.
Champi said once a year they flush the fire hydrants to remove sediments in the water mains. The process takes about three months. Typically they do it in the spring, but because of COVID-19, Champi said they had to push that back to mid-September.
"The sediment that would've been removed into the spring wasn't removed, so when the demand picked up it stripped the insides of the water main," Champi said.
While it's not aesthetically pleasing, Champi said it's safe to drink. For residents who have been dealing with it for years, he said the town is working on it.
"We are typical of a lot of water systems throughout the state; you've got areas of your system which have newer water mains, and then you have other areas, which have water mains that are 60,80, 100 years old," Champi said.
The Cumberland Water Town Department has been replacing these water mains over the last few years, according to Champi.
"We are a small enough utility that we have to be sensitive to the rate impacts as far as when and how much we do but over the last few years we replaced 4 to 5 miles of pipe,  we replaced the water storage tank, we've done a substantial amount of work for a utility our size," Champi said.
If anyone is experiencing brown water, Champi said to call them at (401) 658-0666