Cumberland woman fighting to make life saving drug available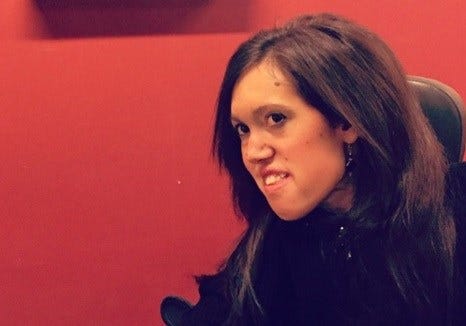 By Liz Tufts
ltufts@abc6.com
A Cumberland woman is leading the fight to help make a life saving drug available to those who need it.
25-year-old Alyssa Silva is living with a deadly muscular disease. She's already beat the odds but is hoping to get a drug fast-tracked by the FDA so she and others like her can live even longer.
On the eve of Thanksgiving, the Silva family has a lot to be thankful for. At just 6 months old, Alyssa was diagnosed with spinal muscular atrophy, a degenerative disease that affects the muscles. Her parents were told by doctors their daughter wouldn't live past the age of two.
"[Doctors said] she will not live past the age of two… to bring me home and love me, and that's all that's left to do," says Alyssa.
23 years later Alyssa has beat the odds, but lately, her health as started declining.
"I can't feed myself, I can't write. I used to be able to write with a pen and paper. Breathing is an issue, swallowing," she says.
A new drug could stop the progression and add years onto her life. It's called SMN-RX, and it's the first drug that would help treat SMA. The problem is that is still needs approval by the FDA.
"We are there. We are very, very close. We just need to get it through the door," says Alyssa's father, Philip.
The drug is in its final stages, but the Silva's fear it could still take years to get approval.
"The faster she can get something, the faster that this disease will stop," says her mother, Dori.
Alyssa has sent out a plea on social media to help get the lifesaving drug fast-tracked. She's asking people to e-mail the FDA to push it through sooner rather than later.
"We don't have the time to wait, time is of the essence with SMA patients," says Philip.
In just 48 hours, hundreds of people have answered the call to help, not just for Alyssa, but for the many others who are depending on it too.
"Two minutes of your time could help save a life," Alyssa adds.
ABC6 News contacted the FDA for comment, but they told us they can't comment when a drug is being investigated or is in the FDA approval process. To help Alyssa, you can fill out and e-mail this template to the FDA, directions are listed on her Facebook page.
© WLNE-TV 2015