Custodian honored for saving life of student in Bristol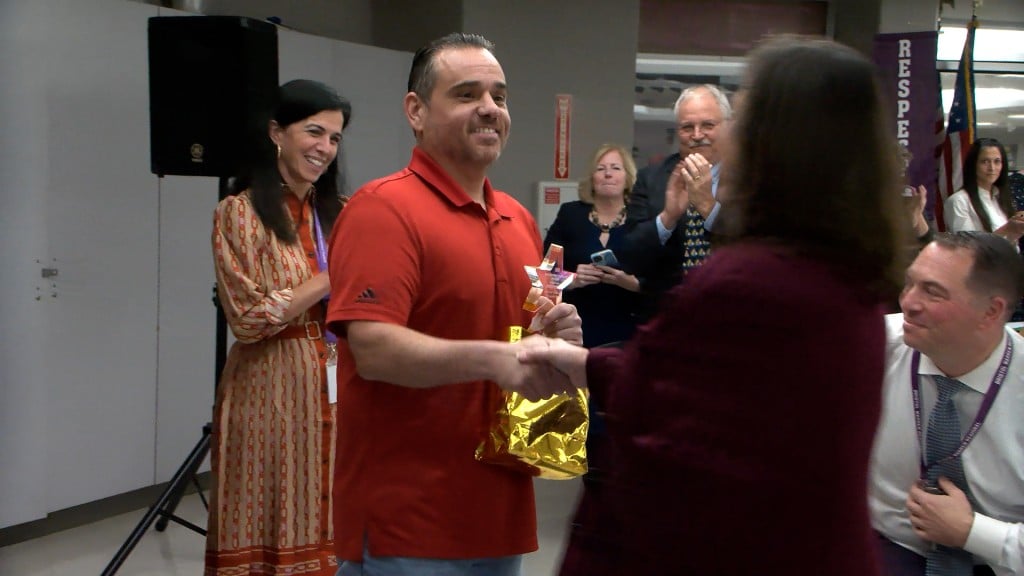 BRISTOL, R.I. (WLNE) — A custodian with the Bristol-Warren Regional School Department was honored Monday night for saving the life of a student earlier this month.
Bobby Santos was honored by the school committee for jumping into action and saving a child at the Guiteras School who was choking.
Santos, who had medical training, performed the Heimlich Maneuver to dislodged the food item the student was choking on.
"Bobby has such a positive relationship with all of our students, and we look forward to honoring his quick thinking and heroic actions at our meeting next week," Guiteras School Principal Christine Hughes said.
Santos has been employed as a custodian at the Guiteras School for many years.