Customers say they feel safe dining out, but there's room for improvement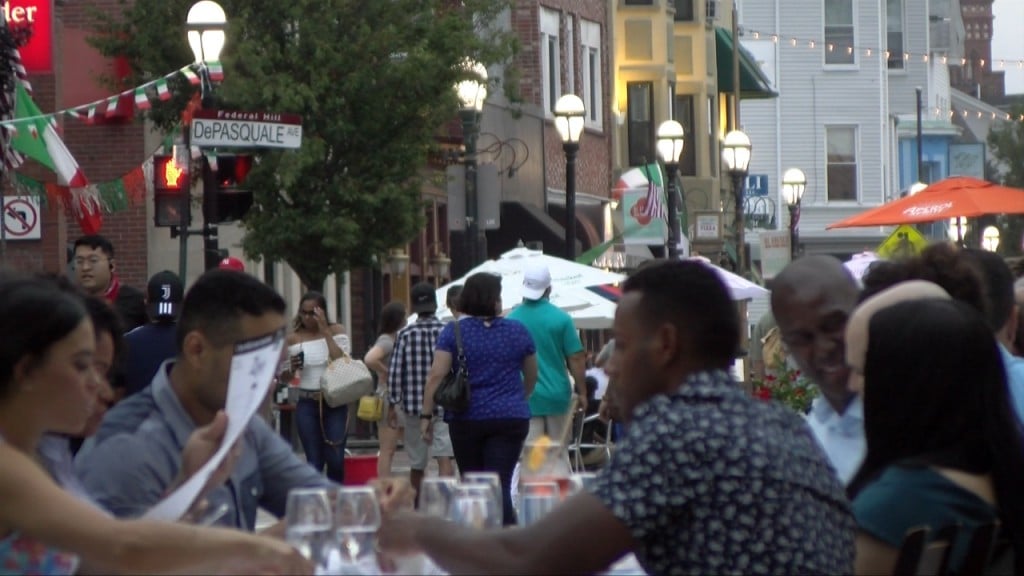 PROVIDENCE, R.I .(WLNE) — Customers dining al fresco on Federal Hill say restaurants are working hard to make the experience enjoyable and safe.
"People are social distancing," observed Michael Simms of East Greenwich. "Everyone has masks on, as far as I can tell. Staff at the restaurant we're at has plexiglass, and is taking all the precautions. So I don't have any concern."
Some restaurants are using disposable menus, or even encouraging people to use barcodes to see the menus on their phones.
"There's no-contact menus in terms of these digital menus here, which is great," said Timothy Morel of Providence. "I think stereotypically that's probably one of the dirtier things in a restaurant."
Diners also say servers are wearing masks, as are other customers when they're not seated at their tables.
"You need a mask to enter the restaurant, but as soon as you sit down you don't need one, so you can feel normal," said Katie Ryan of Warren.
Customers say restaurants are taking safety seriously, but some say there's still room for improvement.
Some restaurants, diners find, are not as strict about screening guests, like asking about symptoms or contact tracing.
"Some of the restaurants we've gone to have asked us, but not tonight," said Darcie Crawford of Cumberland.
And very few restaurants see to be taking the extra step of checking people's temperatures upon arrival.
"I don't know that anybody else is doing that," Ryan said. "I know it's restaurant by restaurant. I've only had it happen at two restaurants in the state so far, and I've been to about 10."
Overall, customers agree that staying diligent is key.
"I think that restaurants don't have to be nervous, as long as they listen to what the governor asks," Morel said.