Cyber security experts react to OPM data breach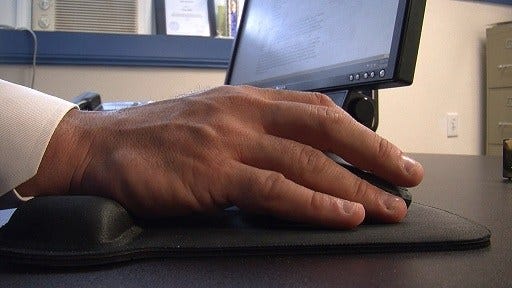 By: Rebecca Turco
Email: rturco@abc6.com
PROVIDENCE – More than 22 million people's highly-sensitive personal information stolen from federal government computer systems is now in the hands of hackers.
Local Cyber Security Expert Timothy Edgar, who had previously worked for President Obama during his first term in the White House, is one of millions whose social security number and other personal information has been compromised. "Our software information technology has prized usability and functionality over security," Edgar explained.
The hack affects those who applied for background checks during the last 15 years, as well as two million of their family members, according to the Office of Personnel Management (OPM). The overall number is more than five times larger than what the office announced a month ago.
The office's head, Katherine Archuleta, resigned Friday, amid mounting calls from Congress for the president to fire her.
The government believes China's government is to blame for this breach and Edgar agrees. "This looks like it's a state-sponsored attack rather than an attack by a criminal gang," he said. "China has an extremely sophisticated set of actors that hack into our systems."
There are steps the average consumer can take to help prevent hackers from getting in. "You install firewalls, you set up an access control list, you can do policies to manage your social media use," explained Jon Volatile, managing partner at SecurityRI.com. His company provides complete security solutions, including cyber security, to people across the state.
Volatile was not surprised to hear about OPM's data breach. "Cyber attacks are just as important as a military attack now," he told ABC6 News. "They can do a lot of damage. They can get a lot of information. This is actually an issue of national security when they attack our federal government."
Edgar feels the main way to improve cyber security is changing our model. "Demand better security from the software industry," he said. "Demand better security from all of our vendors and contractors, and hold people accountable. That's the only way things are going to change.
© WLNE-TV 2015