Cyberstalker arrested, allegations date back 45 years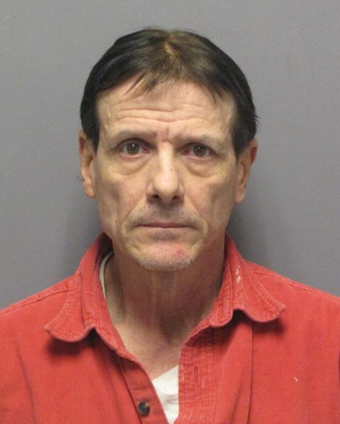 Cranston Police arrested a man for allegedly sending harassing texts, photos, and voice messages to both strangers and people he knew.
The man is Dennis Ciaramello a housepainter from Providence. He is being charged with felony stalking, and seven counts of misdemeanor cyberstalking.
Ciaramello is accused of sending threatening messages to at least 45 victims. The messages sent by the 61-year-old are said to include pictures of him dressed as a school girl and several pictures of his fingernails.
"In all of the complaints the male would talk about his long fingernails and clothing he would ask if some of our victims still had their uniforms to send him," said Inspector Thomas Pariseault of the Cranston Police Department.
Police say some of these victims were documented as far back as 45 years ago. The Cranston police department got their first complaint in 2014.
Ciaramello appeared to be targeting women, and there are said to be at least 4 juvenile victims.
Police say a core group of the victims are past or present students from LaSalle.
Lt. Matthew Kite of the Cranston Police said "The biggest part of it is that they were repetitive and they were relatively disturbing and that's where the fear came in. There were pictures of him dressed as a female and they said in court it was a parochial school uniform similar to the one worn at LaSalle. He wore a clear plastic mask which in itself can be disturbing and threatening. Some of the victims were pushed to the point where they were in fear of bodily injury."
The 61-year-old was ordered to have no contact with the victims he was held on $25,000 surety.
Additional charges are being considered. Police are asking anyone who thinks they might have been a victim to call the department at 401-942-2211.

© WLNE-TV / ABC6 2016