DA: Convicted Sex Offender Charged in 1988 Murder of Judy Chamberlain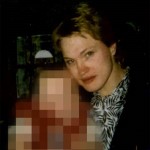 Boston (WLNE) – The Suffolk County District Attorney's Office announced that a man now faces a murder charge in a case from 33 years ago.
On July 28, 1988, Judy Chamberlain's body was found in the basement of the former Fargo Building on D Street in Boston. Police said she had been sexually assaulted and strangled.
The case had remained unsolved for 33 years. However, 59-year-old Richard Vega, who was already in state custody, is now charged with murder in the Chamberlain case.
Boston Police and Suffolk prosecutors first identified Vega as a suspect in the murder back in 2011. At that time, Vega had to submit DNA after being convicted of raping an elderly woman in Revere, MA in 1987. Investigators said Vega's DNA matched the suspected killer's DNA in an FBI database, but, according to a news release, they did not think they had evidence to prove guilt of homicide beyond a reasonable doubt.
The Suffolk County District Attorney's Office said in a news release that they re-examined the Chamberlain case and recently collected additional evidence. They presented that evidence to a grand jury and, on August 30, the grand jury indicted Vega on the murder charge.
Vega has remained in custody for several decades, though he was not charged with Chamberlain's murder until now. He first spent nearly 20 years in prison for the 1987 rape. As his time was nearing an end for that sentence, prosecutors successfully petitioned to have Vega civilly committed as a sexually dangerous person. He has remained civilly committed in the State of Massachusetts ever since.
The DA's news release included a statement from Judy Chamberlain's brother, "We thank all of those involved in his capture. Our sister can now lay in peace and our family has closure. We love and miss you, Judy."
The release also included a statement from Chamberlain's sister, "I would like to thank the Boston Police Department for finally finding the guy who took my sister's life. He took our sister, my mother's daughter, and took Kevin and Carly's Aunt away from us."
Suffolk County District Attorney Rachael Rollins' office created the Project for Unsolved Suffolk Homicides (PUSH) in an effort to solve old cases. The news release states that Vega's indictment is the third indictment returned on an older murder case under the PUSH initiative.
Richard Vega is expected to be arraigned sometime in September.