Dangerous cold, biting wind grip Southern New England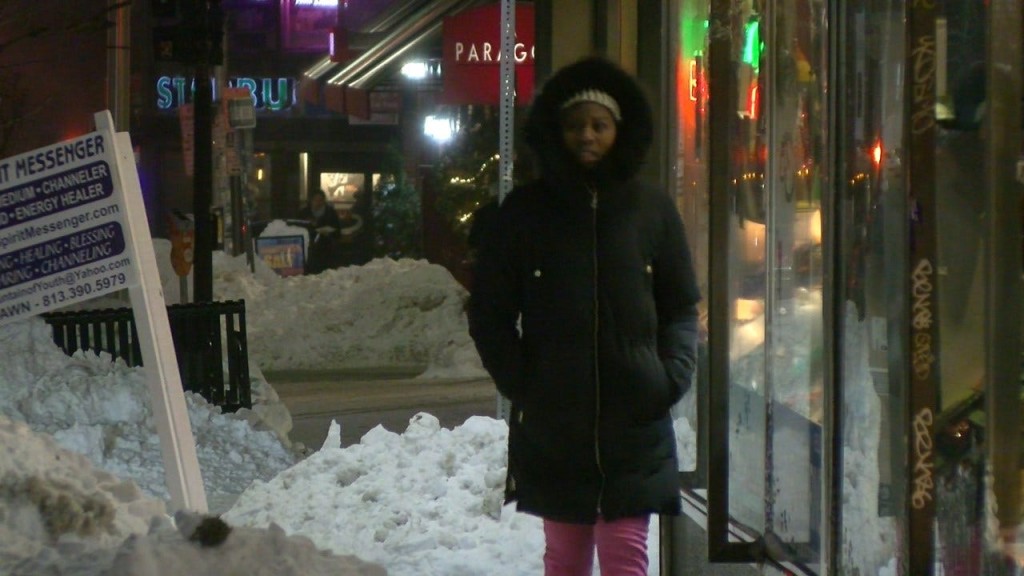 By John Krinjak
Email: jkrinjak@abc6.com
Twitter: @johnkrinjakABC6
PROVIDENCE, R.I. (WLNE) — A day after dropping upwards of a foot of snow, on Friday Mother Nature brought another wintry blast–this time in the form of bitter cold and biting wind.
"It's horrible. I've been here for almost ten minutes now and it's really cold," said Anthony Casanova of Central Falls.
For people waiting for the bus in Kennedy Plaza Friday night, it got real old…real quick.
"Miserable. I'm originally from Florida, so this is bad," said Ashley Morton of Pawtucket.
For drivers, the wind brought its own set of issues, blowing snow across roadways–creating whiteout conditions.
"Actually driving, a couple times we had to stop the car because the snow was blowing from the side piles, and you can't see," said Nicole Marcone of Warwick.
Some businesses, though, like Shanghai Restaurant in Providence, are welcoming the cold–bringing with it a spike in deliveries.
"We do a lot of delivery when it gets this cold. Basically people just don't want to leave so a large percentage of our business is just delivery," said manager Abby Fogarty.
For delivery drivers, it's a double-edged sword.
"Yes, they make decent money but it's hard to be out there all night in the cold," said Fogarty.
But we did find some people who ventured out voluntarily.
Folks young and old hit the sledding hill under the lights in Roger Williams Park.
"It's worth the cold, definitely," said Alex Dejordy of Cranston.
"It's windy and it hurts but it's really fun out here," said Jay DeJesus of Providence. "For a New Englander, I think it's all right. Could be worse."
© WLNE-TV / ABC6 2018