Dangerous Cranston intersection will get traffic lights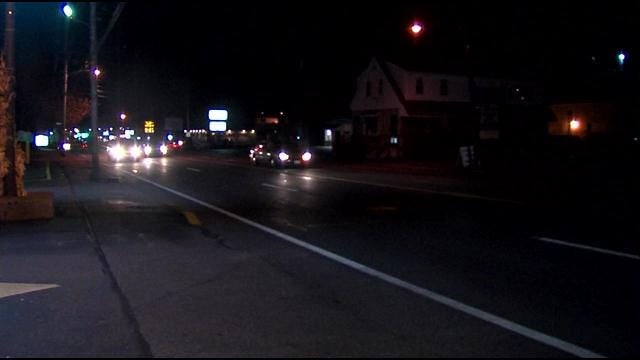 By: Alexandra Cowley
A dangerous intersection in Cranston is about to get safer. The RIDOT has approved plans for a traffic light following a deadly pedestrian accident. The accident happened a few years ago, and Cranston councilman Richard Santamaria has been fighting for the lights ever since.
"It's just a mish mash of cars going up and down," said Santamaria.
Coucilman Santamaria has been leading the fight for traffic lights at the Atwood Avenue and Walnut Grove intersection since an elderly pedestrian was killed a few years ago.
"One person lost their life, maybe if the light had been up, he wouldn't of," Santamaria said.
Santamaria says 1,700 cars travel the intersection daily and accidents happen weekly.
"People who live in this neighborhood and live around here know exactly the problems we have here," he said.
Yvonne Marin lives in a neighborhood up the street. She makes the commute through the intersection every day twice a day.
"I tense up every time I stop at the stop sign," explained Marin.
The intersection is also a concern for Scott Shore who just opened Shore Market a few months ago.
"There can be some trouble getting in and out of the parking lot and obviously we want the safest entrance and exit possible for our customers," said Shore.
Neighbors and business owners will get the relief they want with the new four way traffic lights
"I think it's a great idea, I think it's a very good idea," said Marin.
Councilman Santamaria is hoping the new lights will prevent accidents in honor of the life already lost.
"A little too late for him, but it will save some lives down the road, " said Santamaria.
The project will cost the city of Cranston 25 thousand dollars. They'll break ground in April and have it ready by August.
(C) WLNE-TV 2013