Danny Nickerson's Birthday Bash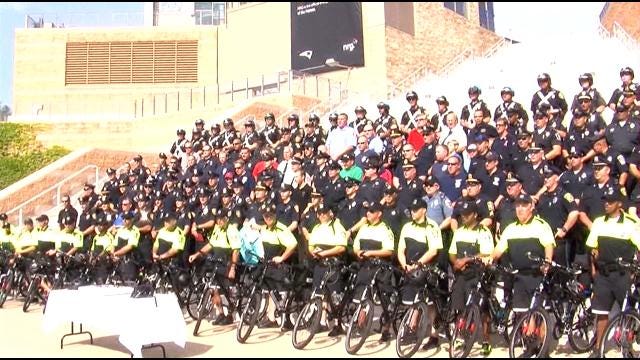 By Dana Griffin
@DanaRgriffin
FOXBORO, MA- Hundreds of first responders paraded near Gillette Stadium, creating a commotion, all for a 6-year-old boy from Foxboro.
Danny Nickerson's mom asked the community to send her son cards for his birthday, and boy did they.
Danny's aunt, Gail Chamberlin said, "Just seeing every thing that's coming in for a little 6–year–old boy; it's amazing what people can do."
"This has been a whole whirlwind of events. It's almost been a month–long celebration now," said Danny's aunt, Donna Nickerson.
He's received over 100,000 cards and packages.
Danny alone received more mail for his birthday than his entire town, combined.
Burlington Police Sergeant, Gerard McDonough organized the party. He said, "To see the smile on his face as he's fighting it, is a bit of inspiration for the officers that are here, to see what this boy is fighting. At the end of the day if we can just give him another reason to smile, give him a distraction, and give him a happy memory; that's our goal."
All the attention became a little overwhelming for the 6–year–old, but his parents are grateful for the support, gifts and prayers.
Danny's Father, Daniel Jamieson said, "When we found out it went global, I was at work, I got the phone call and it was a shock. I went, oh boy."
The family has only opened 800–cards. Danny's favorite so far is a 6–foot card that was hand–delivered.
©2014 ABC6/WLNE-TV. All Rights Reserved.