Dare Behind the Walls holds rally to call attention to ACI conditions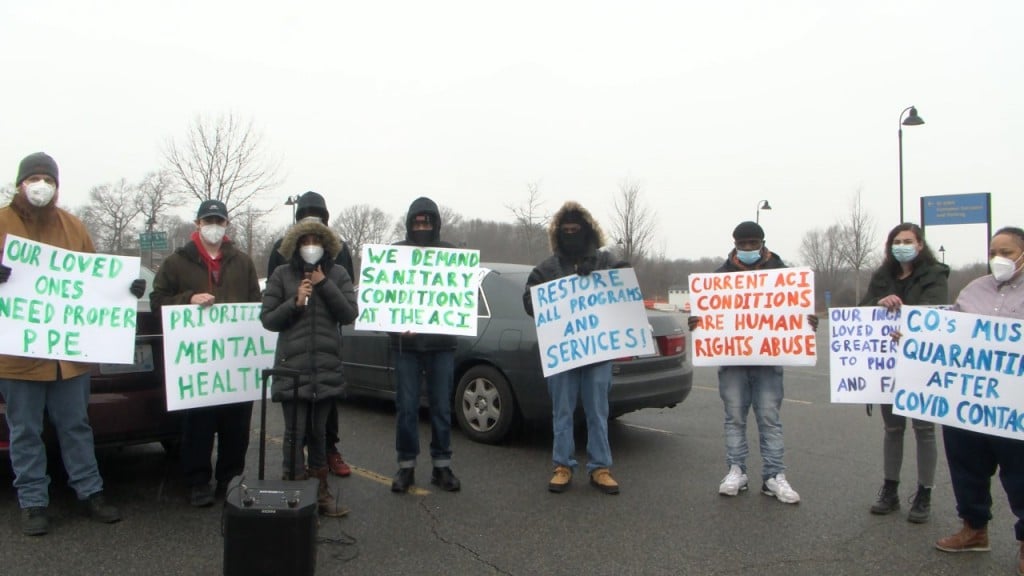 CRANSTON, R.I. (WLNE)- The organization, Dare Behind the Walls, held a rally today in Cranston to call attention to the conditions prisons are under in the ACI.
ABC6 News Crews attended the rally which was supported by about twenty people.
They are hoping to gain public support and highlight these wishes:
End 23-hour lockdowns where people are confined to their cells
More PPE to staff and inmates
Address mold issues in the facility
Allow mental health workers to come into the ACI for the inmates
Restart educational programs and services that have stopped due to COVID
Create a line of communication for inmate's filed grievances to reach those in authority
Expedite parole hearings
Cars also drove around the ACI honking their horns to show supported to those incarcerated.
A member of Behind The Walls, Juan, spoke to ABC6 News during the rally saying, "I just got released 3 weeks ago and the living conditions inside the ACI are actually not well whatsoever. Me personally I know several inmates where their bodies are stained completely. Bedbugs, the water's infected. It's a shame that we have to go down to the cafeteria with sewer water all over us because it's been like that for years."