Dartmouth man charged with OUI after fiery crash in Westport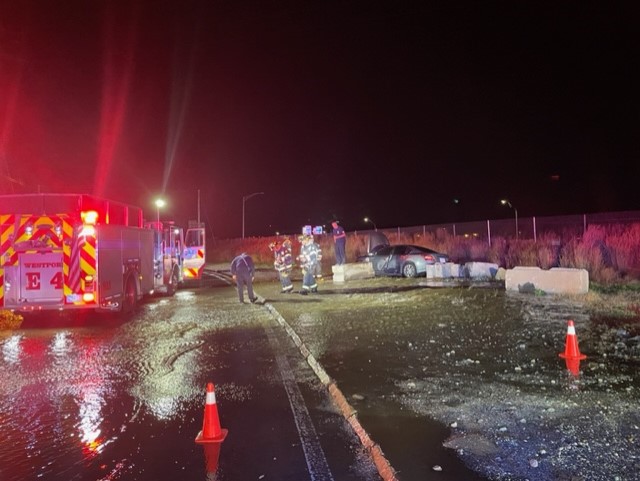 WESTPORT, Mass. (WLNE) — A Dartmouth man is facing several charges after crashing his car in Westport early Friday morning.
Tucker Rose has been charged with OUI, negligent operation of a motor vehicle and several traffic violations in the fiery crash.
According to police, they responded to State Road by White's of Westport just after 2:30 a.m. for a car that struck a fire hydrant and caught fire.
When officers arrived the driver, Rose, was trapped in the vehicle. Firefighters were able to put out the flames and get Rose out of the car before the vehicle reignited.
Crews were able to extinguish the blaze and additional personnel were called in to handle the flooded street due to the fire hydrant being ruptured.
Police said they then spoke to Rose who had an odor of alcohol coming from his breath, had bloodshot and glassy eyes and was slurring his speech.
Officers said Rose also had vomit on his sweatshirt.
Rose was ultimately placed under arrest and was evaluated at St. Luke's Hospital.
Investigators are asking anyone who may have witness the crash to call Westport police at 508-636-1122.