Dartmouth police arrest failed purse-snatcher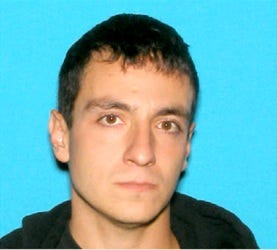 Dartmouth Police have arrested a man who attempted to purse-snatch from two women, with little success.
Marc Salgado, 28, is believed to be behind two incidents of attempted purse snatching from a 91-year-old woman and a 64-year-old woman.
On Feb. 2 Police responded to a Stop & Shop where the 64-year-old victim said a man in his 20's wearing a black hooded sweatshirt wielding a knife approached her and demanded her purse. The victim says the man said, "I don't want to hurt you. I just want your purse."
The lady refused to surrender her purse and fled into the store where she informed management and called police.
10 minutes after the first call a second attempted robbery was reported at a nearby Kohl's parking lot. A 91-year-old woman had been knocked to the ground by a similar suspect and while she was on the ground the suspect attempted unsuccessfully to take the woman's purse. The suspect then fled the scene toward Faunce Corner Road.
After an investigation police were able to identify Salgado as the suspect. He is also expected to be connected to a similar incident that took place in Fall River. He is charged with two counts of attempted armed robbery, one count of assault with a dangerous weapon on a person over 60, one count of assault and battery with a dangerous weapon on a person over 60.