Dartmouth police bust two for stealing car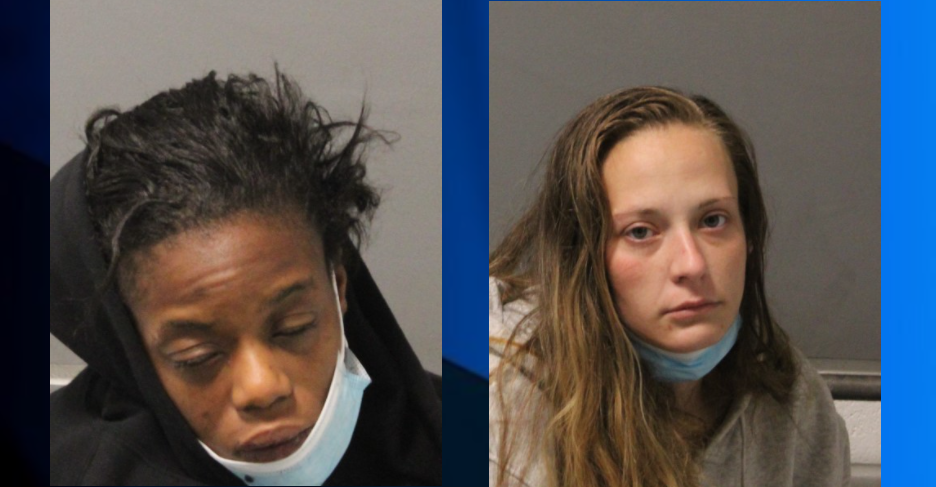 DARTMOUTH, Mass. (WLNE)- Two women were arrested on Sunday night after being caught driving a stolen car in Dartmouth.
Both 34-year-old Jaime Donovan (left) and 28-year-old Misty Baker (right) were arrested after police tracked them down.
A patrolling officer conducted an RMV check on a passing 2002 Mercury Mountaineer and learned that it had been stolen.
The officer tried to stop Donovan and Baker, but the two refused to pull over. He decided not to chase the two in order to prevent a dangerous pursuit from happening.
Instead, officers checked the surrounding area for the suspects.
The department got a tip shortly after, saying that the car had been abandoned near John Alden Court, while the two ran and hid in the nearby woods.
Investigators responded to the area and were able to track down the suspects with the help of K-9 officers.
Both Donovan and Baker were charged with receiving a stolen motor vehicle.
In addition, Donovan had four outstanding warrants for her arrest.