Dartmouth Police face bomb scare while executing search warrant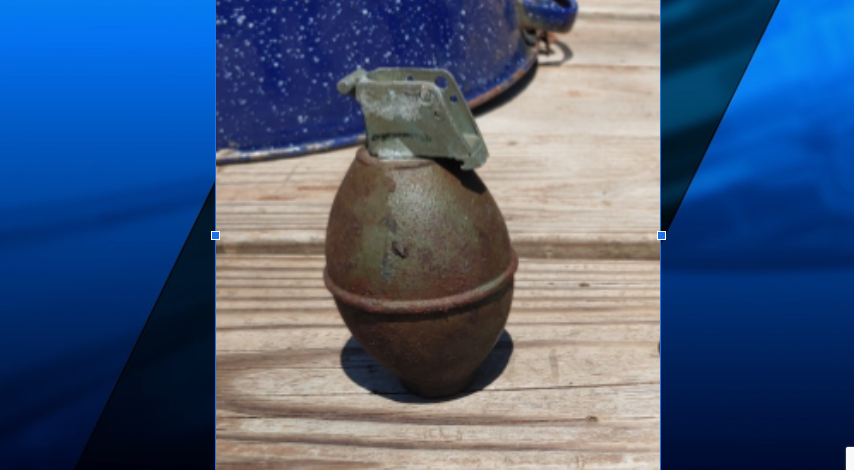 DARTMOUTH, Mass. (WLNE)- Dartmouth Police detectives were executing a search warrant on Sunday when they found what looked like a hand grenade.
The detectives couldn't determine whether the grenade was active or real, so they called the Massachusetts State Police Bomb Squad.
The bomb squad was able to determine that the grenade was a military training grenade and it posed no threat.
"I'm both relieved and thrilled that the grenade was found to be a training device only. I am also very proud of the personnel on scene who immediately identified a potential threat, and addressed it both swiftly and accordingly," said Dartmouth Chief of Police, Brian P. Levesque.