Dashcam video captures head-on crash in Attleboro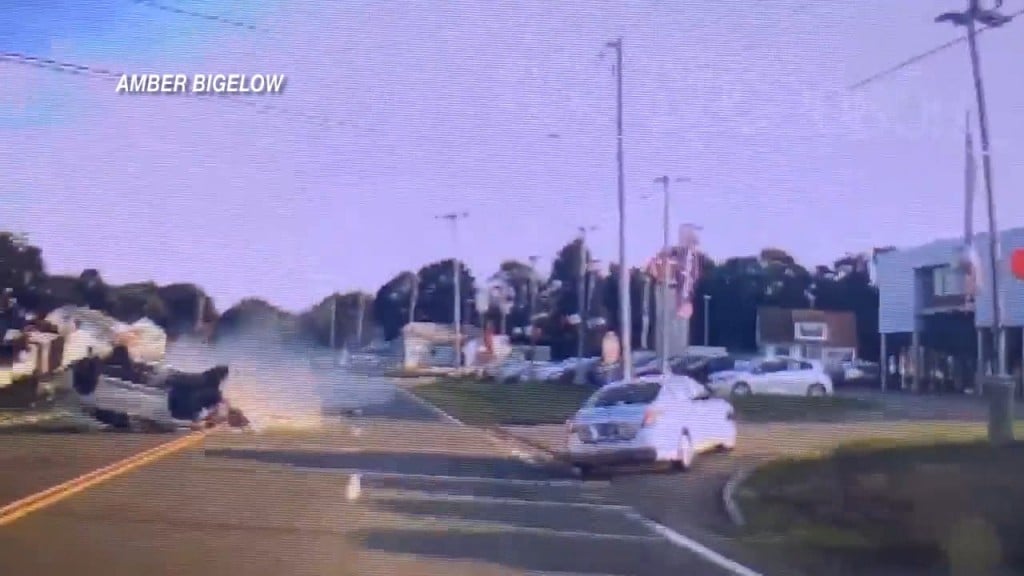 ATTLEBORO, Mass (WLNE): Two drivers have been taking to the hospital with serious injuries following a head-on crash in Attleboro on Sunday.
A witness sent ABC6 News dashcam footage of the high-speed crash on Newport Avenue, around 7 p.m.
"I was a couple of hundred feet near the BMW when it happened," Amber Bigelow said.
"I saw the white Toyota speeding around the corner, and then the driver crossed the solid yellow line. The white BMW tried to swerve to get out of the way. If the BMW didn't move out of the way he would've been killed right there. It was as if the driver was blind."
Bigelow gave the Attleboro Police Department the footage. They are reviewing it as part of the investigation.
Attleboro Police say this stretch of road is a hot zone for accidents, but is frequently patrolled.
James Grilli, 37, of Pawtucket is said to be the driver of the white Toyota, who police say is charged with negligent operation of a motor vehicle. The other driver is 27-year-old man from Pawtucket.
Monday morning, both drivers were released from Rhode Island Hospital.