Davey Lopes pool will never reopen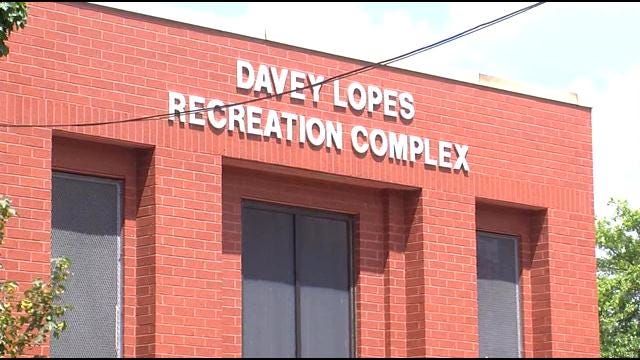 by ABC6 Chief Political Reporter Mark Curtis
It's officially the end for the Davey Lopes pool in Providence.
While many in the community want it reopened, Mayor Taveras says there are other plans.
Mayor Angel Taveras (D-Providence) said, "The goal is to have a water park at Davey Lopes Center, and so the pool will be replaced with a water park as we have done other places. So that's the goal."
The mayor say more kids can use water parks, because they don't have the age, height and parental restrictions as pools.
The mayor says kids can also swim at all day camps, like the one at Boys and Girls Clubs, or with YMCA lessons.
ABC6 Reporter Mark Curtis said, "Advocates for more swimming opportunities in Providence say they appreciate the fact that the YMCA and the Boys and Girls Clubs have stepped in to help. But they still need more pools."
The Boys and Girls Club is serving over 50 kids, and so is the YMCA, but critics say there are at least a thousand Providence children who don't have those options.
The city's McGrange pool was busy today.
Charlotte Buchanan's six kids learned to swim here, and she's sympathetic to kids living near Davey lopes:
"The politicians don't want to do it. The City don't want to give up the money for the kids. That's my philosophy. Davey Lopes should be open," said Buchanan.
The Mayor says Davey Lopes is unsafe, and too expensive to repair.