Davey Lopes Recreation Center pool closed due to maintenance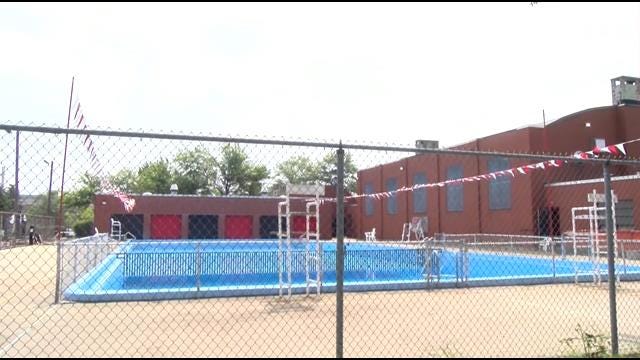 By: News Staff
Email: news@abc6.com
Twitter: @ABC6
PROVIDENCE, R.I. (WLNE) — Families in one Providence neighborhood are facing an extra obstacle as they try to escape the oppressive heat.
The city pool they rely on to cool down on these days has shut down for maintenance and it seems as though it will not be a quick fix.
Usually, Davey Lopes pool would be shutting down at approximately 5 p.m. but it was closed all day Wednesday, and it will remain closed until Saturday for what the city calls routine maintenance. However, others call it mismanagement.
Tawana Hargis says she would have loved to take the two girls she is babysitting for a swim.
"If it was open, I would've brought them to the pool because it's hot," said Hargis
Hargis' neighborhood pool, Davey Lopes, is closed until Saturday for maintenance so she is left looking elsewhere for relief from the heat.
However, for former Rhode Island State Representative Ray Rickman, this is about more than just having a place to cool off.
In fact, Rickman calls the closure city mismanagement and says maintenance should have been done in March or April.
"If you were in charge of a pool at a private club and it was closed in the middle of July when it's 85 degrees, you would be fired," said Rickman.
Rickman is an advocate for swim lessons for city kids. He says black youth are five times more likely to drown than white youth.
He also fought to keep the Davey Lopes pool open three years ago when then Mayor Angel Tavares tried to shut it down for good.
"What could be more important in the summer than recreation? These children and this community is not a priority," said Rickman.
Until Saturday residents looking to go for a swim will have to go to one of the other four pools in the city, or find another way to stay cool.
"We're going to go to the park or were gonna walk down to the water park," said Rickman.
The city did say it is providing a free shuttle from Davey Lopes pool to the West End Recreation pool until this Davey Lopes opens back up.
When ABC6 News went to Davey Lopes pool, there were no signs there that said that the pool was closed or why it was closed or when it will reopen. In fact, ABC6 broke the news to most of the resident that came by.
©WLNE-TV / ABC6 2017