David Cicilline Wins Kennedy Congressional Seat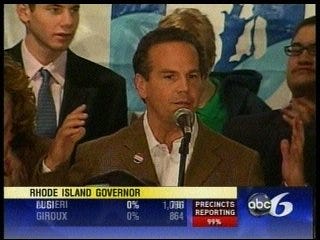 PROVIDENCE, R.I. (AP) – Democrat David Cicilline has won the congressional seat being vacated by
retiring Rep. Patrick Kennedy, becoming the fourth openly gay member of Congress.
Cicilline, the mayor of Providence, came out ahead of Republican state Rep. John Loughlin on Tuesday in the race for the 1st District seat that Kennedy has held for eight terms.
The 49-year-old Cicilline touted his record running the city of Providence, where he was elected mayor in 2002 after years of corruption in the administration of Buddy Cianci.
Kennedy announced that he would not run again in February, just a few months after the death of his father, Massachusetts Sen. Edward Kennedy.
(Copyright 2010 by The Associated Press. All Rights Reserved.)