Day 2 of jury selection for ex-Patriots star Aaron Hernandez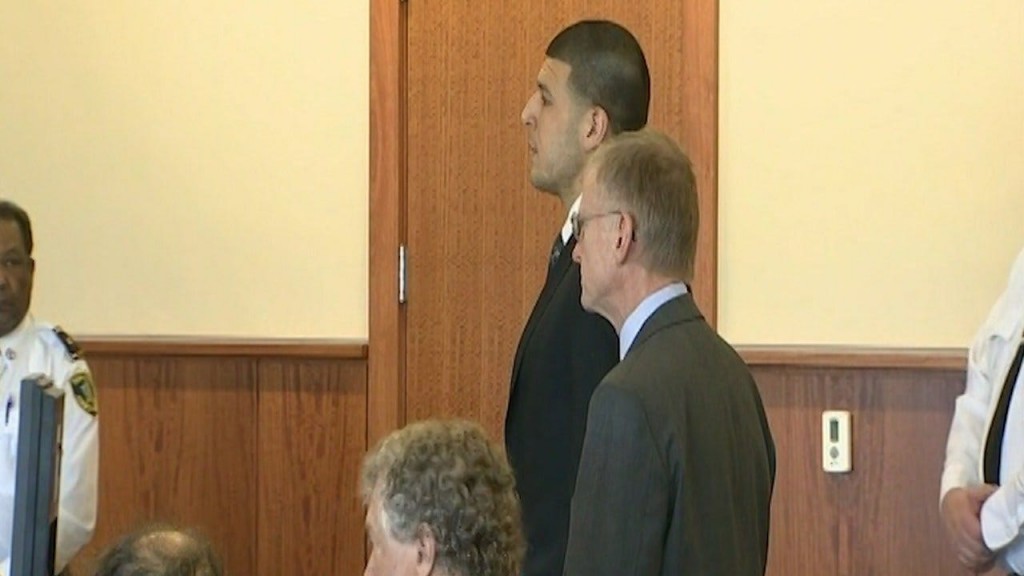 By: The Associated Press
Email: news@abc6.com
Twitter: @abc6
Former New England Patriots star Aaron Hernandez is due back in court for the second day of jury selection in his murder trial.
Hernandez has pleaded not guilty to killing semiprofessional football player Odin Lloyd in 2013.
Hundreds of potential jurors are expected to fill out jury questionnaires on Monday. By the end of Tuesday, more than 1,000 people are expected to have filled out questionnaires.
Ultimately, 18 people will be selected for the jury. Opening statements are not expected to begin until at least Jan. 20.
Superior Court Judge Susan Garsh told prospective jurors Friday that even if they had heard of the case, they might be selected.
No cameras are allowed in the courthouse during jury selection, but they will be allowed at trial.
(C) WLNE-TV 2014