Day 2 of the government shut down, local impacts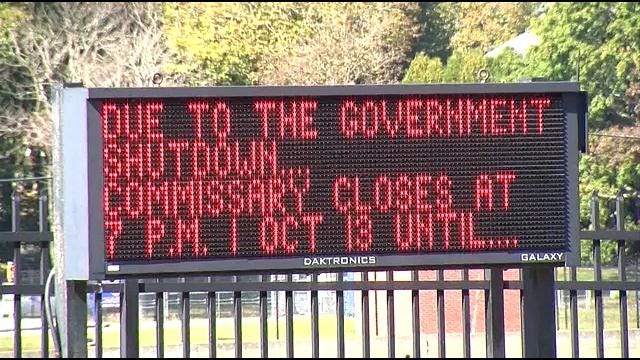 By: Melissa Randall
Twitter: @MelissaARandall
There is a growing sentiment among northeast republicans that the house leadership needs to cave.
"In the military we don't leave people behind on the battlefield. We shouldn't do that at home," said Rep. Kerry Bentivolio, a Republican from Michigan.
Nearly a dozen have come out publicly, asking for a bill to be put out on the floor that gets the government back up and running, while ignoring Obamacare. But Democrats said no way. They want full funding.
"They took hostages by shutting down the government and now they're releasing one hostage at a time," said Rep. Nancy Pelosi, the House Minority Leader.
The effects are already being felt here at home. 800 employees at Naval Station Newport received furlough notices. One former Defense employee, Helen Glover, worked there during the last government shutdown. She says that time it lasted 28 days and the economic impact was harsh.
"Who can go 6, 8 weeks without a paycheck if it's suspended that long?" asked Glover.
All non-essential employees have been told to stay home for a second day. The shutdown closed national parks including the Roger Williams National Memorial in Providence and the National Historic Whaling Park in New Bedford.
"This is just symptomatic. This is just a national park. it's not a life or death situation. Now I'm more concerned with all the other things that are shut down," said Pauline Delaar who was visiting New Bedford Tuesday from Plymouth, Mass.
The impact is already being felt at The U.S. Army Soldier Systems Center in Natick, Mass. The Center is dedicated to helping the troops. 1300 workers there were furloughed.
"it's a little challenging, lose productivity, you lose morale," one woman said.
(C) WLNE-TV 2013
Information provided by AP, ABC News, WCVB-TV