Day Before Election, Campaigning Ramps up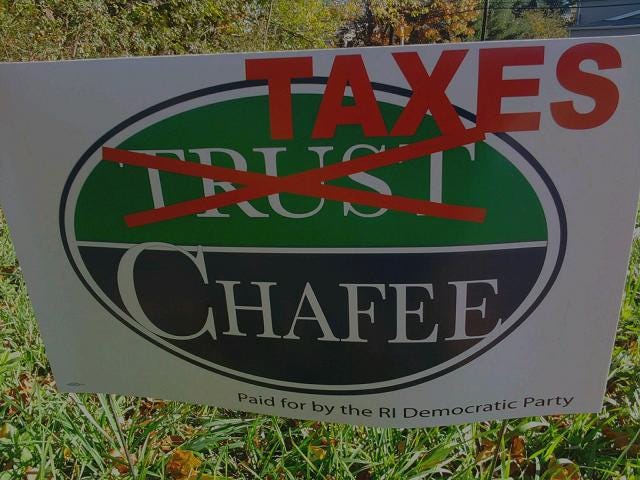 Tomorrow is Election Day, and across the state, candidates are pulling out all the stops to get your vote.
In the race for RI Governor, Democratic candidate Frank Caprio hosted President Bill Clinton Sunday, at a rally in Providence. On Monday, New York Mayor Michael Bloomberg is visiting Independent candidate Lincoln Chafee, and Governor Mitt Romney is in town to support Republican John Robitaille.
Romney will also appear at an event for Congressional candidate John Loughlin.
Also, some interesting signs are popping up. The sign pictured claims to be paid for by the RI Democratic Party, and is an obvious take-off on Lincoln Chafee's signs.
On Election Day, you can count on ABC6 News to bring you the election results as soon as they come in.