Day One of the Republican National Convention a Wash Out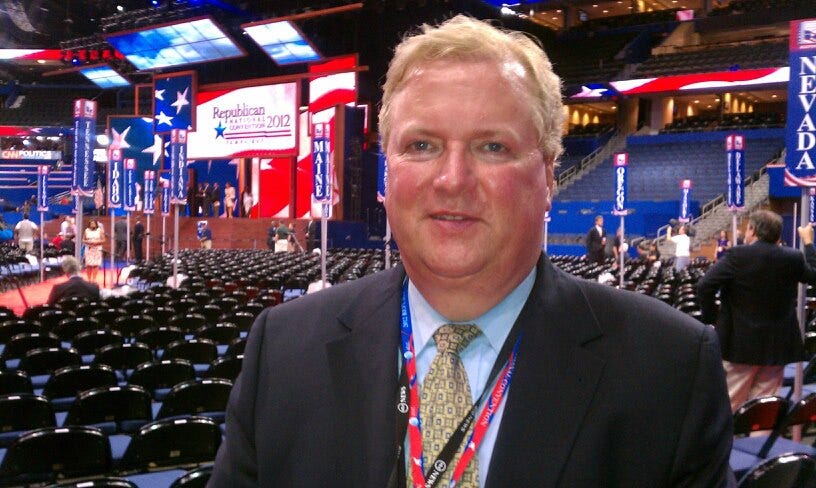 by Mark Curtis
"Here we are in downtown Tampa where the Republican National Convention was delayed for one day, by 'Mother Nature.' But this is politics and as always, the show must go on," said Mark Curtis, ABC 6 Political Reporter.
Florida's famous palm trees were blowing in the wind; there was some rain, too; but for the most part the Tampa Bay region was sparred the wrath of Isaac. Still, with 50 thousand visitors in town, convention leaders were concerned about safety.
Iowa Lt. Gov. Kim Reynolds, (R) serves as the Convention Secretary and said, "They were concerned about having people on the road, in case the winds would pick up. Heavy rainfall also. And just some flooding down in the areas, they took all that into account. I think it was the right decision that they made."
Despite the weather, lots of delegates wanted to jump in and get down to business. John Robitaille, (R) Rhode Island Delegate said, "I'm not concerned about a little wind and rain. I think they've got it under control."
John Sieler, (R) Nebraska Delegate said, "I am looking forward to swimming in the ocean and the hurricane. Well, at least the rain, maybe not the hurricane."
The entire region remains under very tight security. The only official business Monday was to gavel in the convention, and unveil a national debt clock the Republican's believe only Mitt Romney can erase.
Sharee Langenstein, (R) Illinois Delegate said, "We are going to turn this country around economically, and that's very, very important. We just can't keep spending money we don't have."
Mark Curtis, ABC 6 Reporter said,"Now Tuesday at the Republican National Convention, new jersey Governor Chris Christie will be the key note speaker. Many Republicans consider him Presidential Material, somewhere down the road. In Tampa, Florida, Mark Curtis ABC-6 News."