"A spiritual nuclear bomb just hit this church": St. Mary's staff and members in shock after recent events
Father Jackson was arrested on after Rhode Island State Police say they found child pornography in his possession at the church. Two days later, police say a man showed up to the church making threats.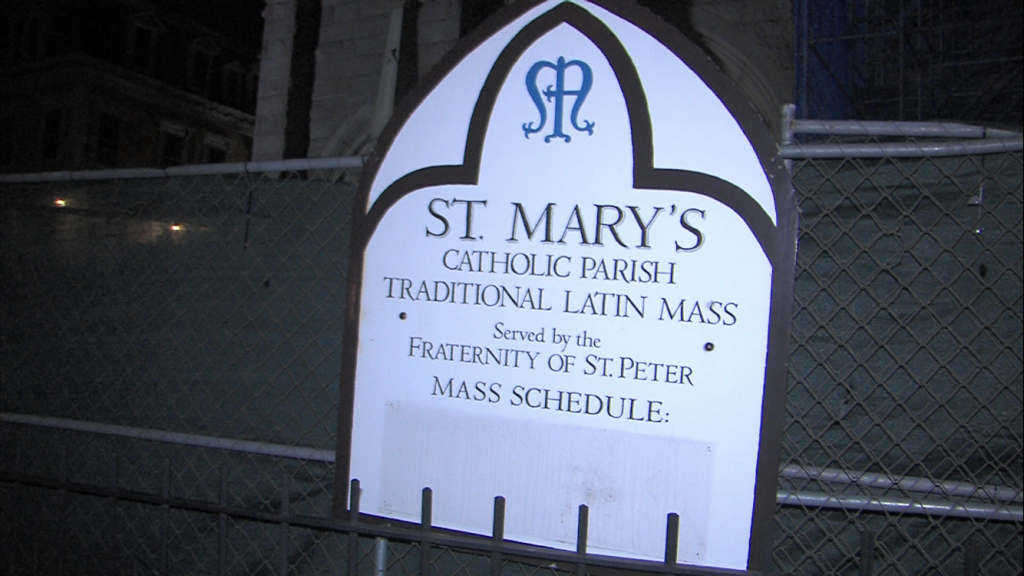 PROVIDENCE, R.I. (WLNE) – Providence Police have identified the man who allegedly threatened parishioners with a gun, at St. Mary's on Broadway on Monday night.
Major David Lapatin said 28-year-old William Nesbitt 'seemed to be upset' when he showed up outside the church with a gun around a gun 8 p.m.
According to a police report obtained by ABC 6 News, Nesbitt then approached a group of people, flashing a gun on his waiseband, and allegedly yelled at them for "supporting child molesters".
Police believe the threats were directly related to the arrest of Father James Jackson over the weekend.
When police arrived, Nesbitt had left the scene. He was tracked down to his home on Broadway and was arrested without incident. Inside police found a 9 mm handgun.
Nesbitt is facing ten counts of disorderly conduct and a count of carrying a pistol without a license.
Rhode Island State Police arrested Father Jackson on Saturday. Officers said they found him to be in possession of child pornography at the church.
Members and staff at the church are now reeling from the events over the past few days that put their church in the spotlight.
"This is like a spiritual nuclear bomb just hit this church," member David Counts said. "The hope is that the truth will come out and from that, I think brings peace. Right now, it's just chaos and confusion."
Counts says he and other members had no idea what was happening behind closed doors. Staff at the church told ABC 6 News they were just as shocked, but continued to insist it's a safe place for families.
"God has us in control. We're under his umbrella," Leo Mogavero said. "This can happen anywhere at any church as Jim said. Walk down the street and it can happen. So we find the safest place to be in the world is in church."
"It's a very safe place. I can assure anyone that wants to come here, it's extremely safe," James Forte said. "This is a private thing with the Pastor, it affected no one else."
In the meantime, a new Priest will come in to substitute until the church can find a permanent replacement.