Child wanders away from in-home daycare, DCYF investigating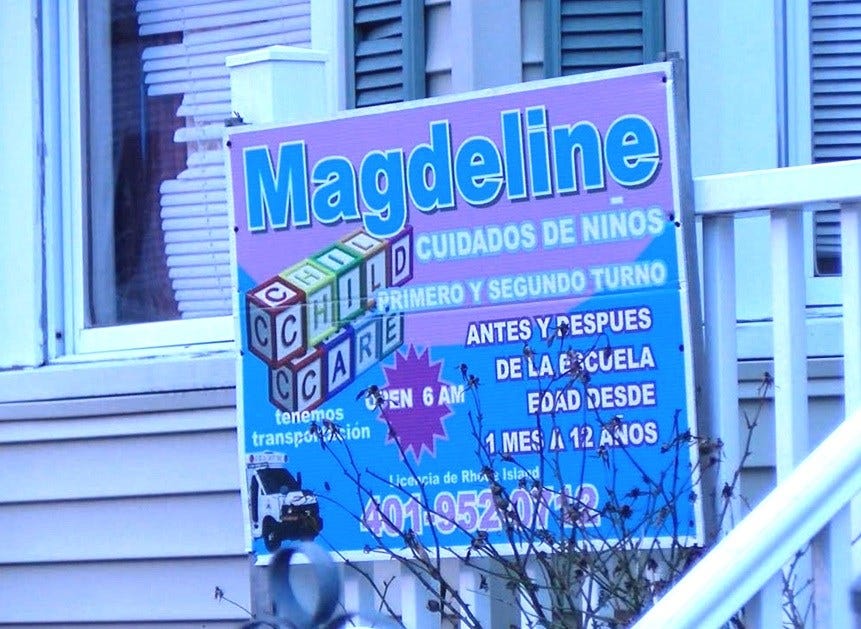 By News Staff
Reporting by Kirsten Glavin
news@abc6.com
DCYF is now investigating a Providence daycare after it failed to report a missing child.
That child, a 4-year-old boy, wandered off from "Magdeline's Day Care" on Pocasset Avenue Thursday afternoon. The boy was roaming the streets in the bitter cold until he was found, holding his coat, by a good Samaritan on Plainfield Street.
Police say the daycare did not contact authorities until a full two hours after the boy had already gone missing, and because of this, DCYF is investigating how it happened and why it took so long to report.
"Two things that occurred that we would take very seriously: One, is that the child was able to leave the child day care home at all, and two, that it wasn't reported immediately. Those are the two allegations that we're following up on and taking very seriously," says Kevin Savage, of the DCYF.
The boy was taken to Hasbro Children's Hospital where he was eventually reunited with his mother.
© WLNE-TV 2016