D-Day: 75 Years Later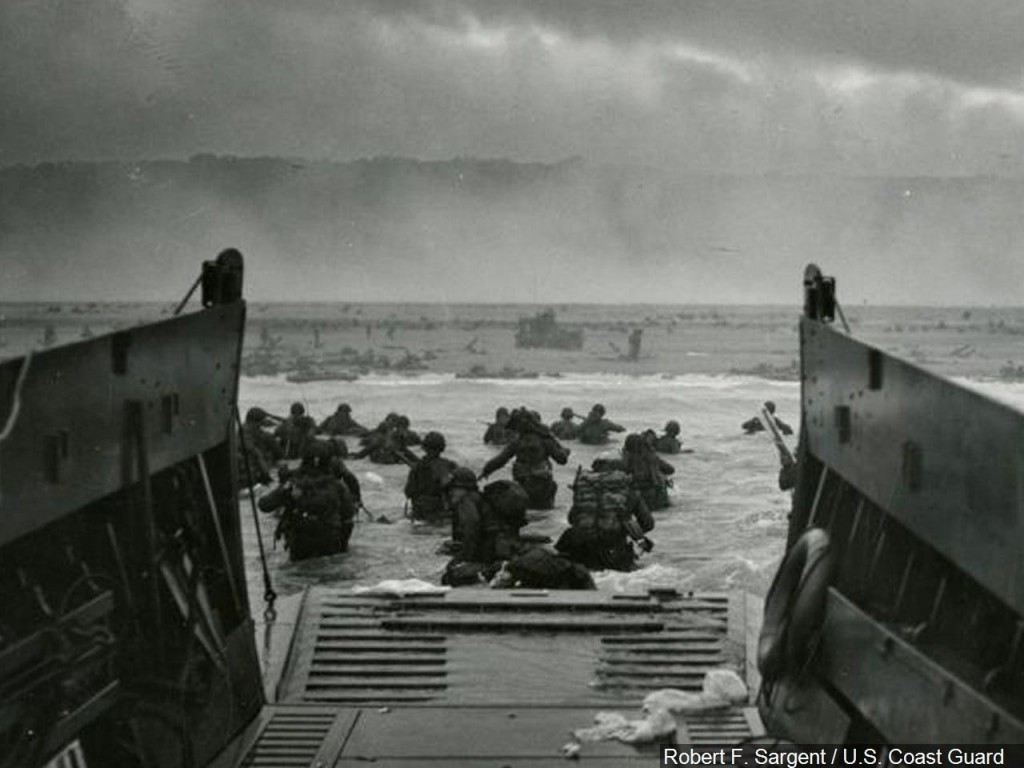 By The Associated Press
Email: news@abc6.com
Twitter: @ABC6
OMAHA BEACH, France (AP) – Thousands of people and a handful of surviving U.S. D-Day veterans are gathering at the Normandy American Cemetery to honor thousands fallen in the pivotal invasion 75 years ago.
Veterans themselves took places on the stage where President Donald Trump and French President Emmanuel Macron are to speak, to the sound of wartime American songs and military music.
Veterans' families, including children, settled in the front rows, while other guests clustered amid the vast expanse of rows of white crosses stretching through carefully trimmed lawns on a bluff overlooking Omaha Beach, the plunging view on the Atlantic a reminder of the sacrifices of American soldiers.
About 12,000 people were expected at the ceremony. Macron will award five U.S. veterans the Legion of Honor, France's highest distinction.
Britain's Prince Charles, his wife Camilla and Prime Minister Theresa May are attending a service of remembrance in Bayeux, the first Normandy town liberated by Allied troops after D-Day.
Veterans and their families have filled the medieval cathedral for the service, which involved British and French clergy, the band of the RAF Regiment and the choir of Hereford Cathedral in England.
Cardinal Marc Ouellet read a message from Pope Francis, saying D-Day was "decisive in the fight against Nazi barbarism" and paying tribute to those who "gave their lives for freedom and peace."
World leaders including French President Emmanuel Macron and U.S. President Donald Trump are taking part in events across Normandy to mark 75 years since the Allied invasion of Nazi-occupied France began on June 6, 1944.
British troops entered Bayeux, a few miles inland, the next day.
©WLNE-TV / ABC6 2019