Dead goats found dumped in Exeter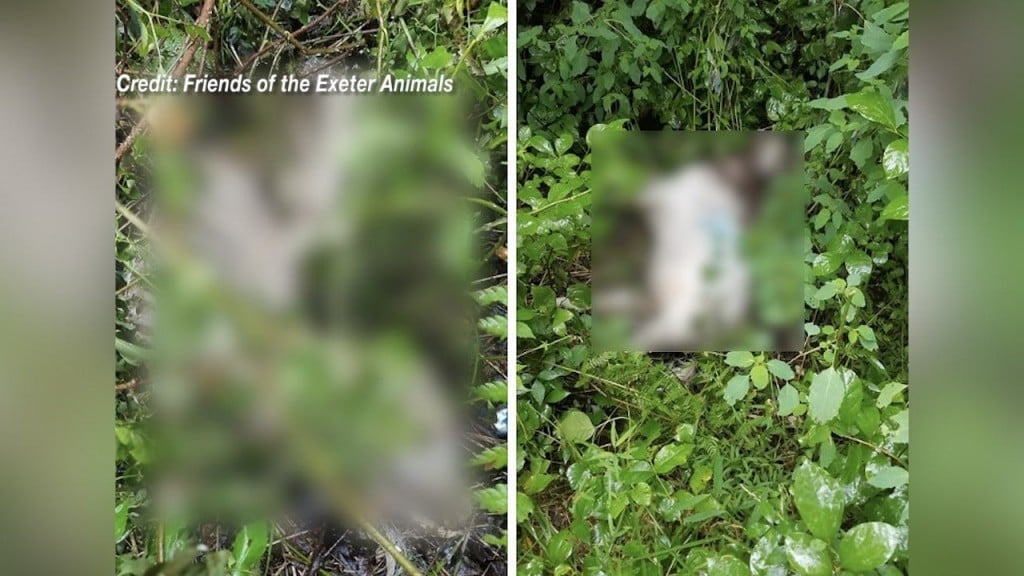 Twitter: @BComakABC6
EXETER, R.I. (WLNE) – Animal control officers are looking into how two dead goats ended up lying in the woods off of Stony Fort Road in Exeter.
"It appears that somebody just dumped these goats on the side of the road," said Rhode Island SPCA Officer Earl Newman.
According to Newman, one of the goats had already completely decomposed, and the other had started to as well.
According to a post by Friends of the Exeter Animals on Facebook, many people had called animal control about the goats.
"You could definitely smell that they were decomposing," Newman explained. "So I think that was probably what led people to call initially."
Newman says the goats likely died of natural causes and didn't show any signs of abuse or neglect.
"From what we could see, when I went there, there was no clear cause of death," he said. "It didn't appear that they had been neglected or injured in any way."
Sisters Lane and Percy West, who used to own goats in Exeter themselves, say it was jarring for them to come across the photos of the goats on social media.
"It was really sad to see them – disposed of that way," they said.
Newman says he recommended that the animal control officers either bury the goats, or cover them with something to obscure the smell.
The West sisters say they hope people will learn from this incident.
"I think it's good that it went on Facebook because I think it kind of brings awareness to what you do," said Lane. "And I know a lot of people, if they're in a farm setting, maybe have more friends that they can talk to about what happens if you have a deceased animal. But I think it is good to bring awareness that that's not the proper way to do it."
Newman says in the future, an animal should be properly buried or disposed of in some other way on your own property, and you can always call animal control for help as well.
If you know anything about these goats you can call Exeter Animal Control at (401) 294-2754.
ABC 6 reached out to them for more information on this case but has not yet heard back.
© WLNE-TV 2019