Dead RI State House Christmas tree replaced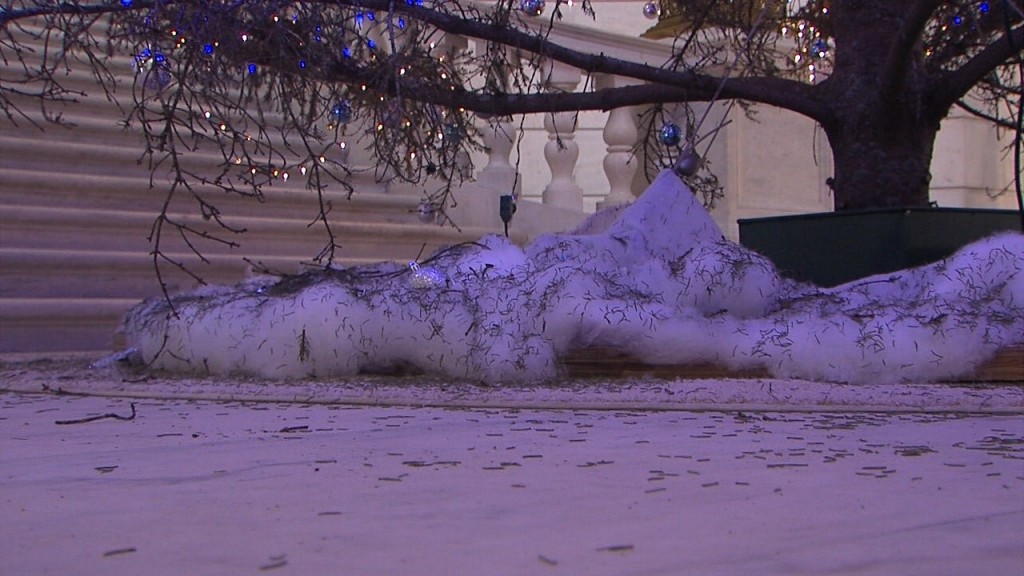 Rhode Island's State House Christmas tree has been replaced.
Monday morning the health of the first dried up tree was evident with hoards of fallen pine needles seen all over the rotunda.
The dead Fraser Fir was cut up and carried out after drawing national headlines including one from the New York Post dubbing it the 'saddest state capital Christmas tree."
"It was beautiful we had a wonderful holiday celebration and then something happened. So, it's dried up and we have made the sad decision to replace it," said Governor Gina Raimondo.
Tim Leyden, the owner of Big John Leyden's Christmas Tree farm wasn't to happy to hear about the state of the first tree.
"Thousands of people come to the state house each year to visit that and that's the impression that they are getting that we have a lousy Charlie Brown Christmas tree in our beautiful rotunda," said Leyden.
Leyden donated a new tree Monday afternoon. The new tree is a 12-foot Concolor Fir.
"We're going to go from worst to first," said Leyden.
This isn't the first time Rhode Island's tree has made headlines. Last year, the initial tree was too small. Back under the previous administration, Governor Chafee ignited major controversy when he chose call it a holiday tree instead of Christmas tree. And, back in 2005 the tree was removed because flame retardant caused the pine needles to fall off.
"The message to people is be a good friend, be a good neighbor. It's Christmas. Spread some joy, spread some love. If this gives people a smile and a laugh that's a good thing," said Raimondo.
(C) WLNE 2017