Station nightclub fire remembered 10 years later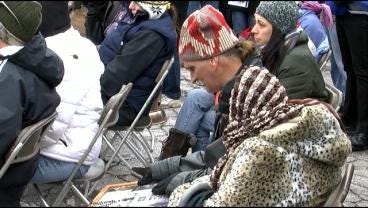 By News Staff
Twitter: www.twitter.com/abc6
WEST WARWICK, R.I. (AP) – Survivors and family members of the 100 people killed in a 2003 nightclub fire in Rhode Island are gathering to mark the 10th anniversary of the blaze.
At a Sunday afternoon service at the site of the fire, the governor plans to join them as well as a surgeon who helped many of the injured. The names of the dead will be read aloud, and the group working to build a permanent memorial at the West Warwick site will release its final plans.
The Station Fire Memorial Foundation says it must raise more than $1 million to build and maintain a permanent memorial.
The anniversary of the fire is Wednesday. The blaze broke out when pyrotechnics for the rock band Great White ignited flammable packing foam installed as soundproofing.