Death of Fairhaven woman investigated as homicide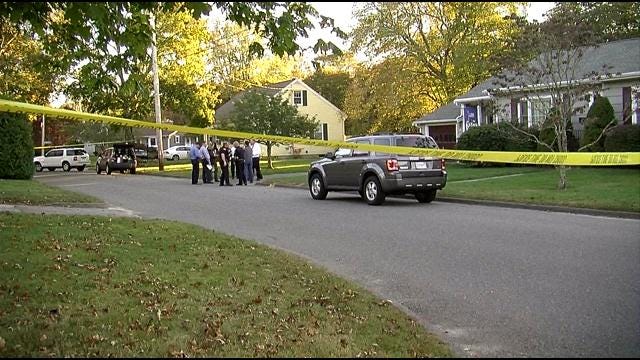 By: Alexandra Cowley
The Bristol County District Attorney's office said Wednesday the death of a 69-year-old Fairhaven woman is being investigated as a homicide. An autopsy was performed Today. The victim has been identified as Joyce Howland.
Howland was an elementary school teacher in town for years.
"She was very creative and it was just I loved working with her," said Ann Kocor.
Kocor worked with Howland at the East Fairhaven Elementary School. Wednesday night she placed a single rose on Howland's porch.
"She was just a fun person. I remember we use to call her the recess Queen cause she loved recess," said Kocor.
"It hurts ya know. Fairhaven is a pretty quiet town, this is a fairly quiet neighborhood. It's always a shock when something like this happens. We feel bad ya know," said neighbor Charlie Tapper.
Police say a friend made the call, after going to check on Howland at her home on Hamlet Street. Howland had plans the night before and didn't show. Police got to the house around 11:30 Tuesday to find Howland deceased. At first, police weren't sure how Howland died, but as the investigation continued, her death become suspicious.
The DA's office says they have reason to believe Howland knew the attacker or attackers and that there is no threat to the public.
(C) WLNE-TV 2013