Debate over Warwick Station Nightclub memorial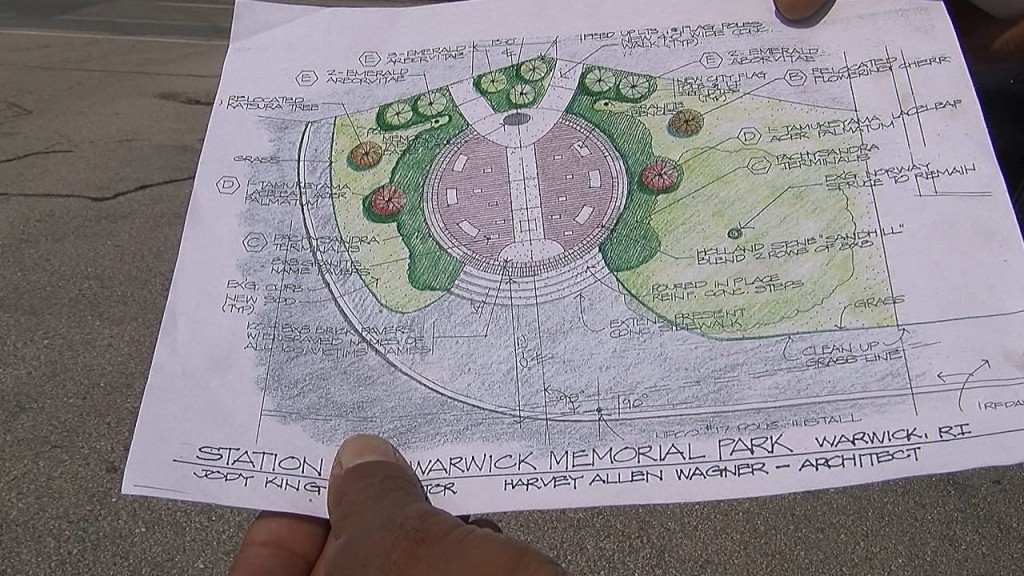 Andrea Medeiros
Volunteers are getting ready to break ground in Warwick for a Station Nightclub Memorial, but the father of the youngest victim of the fire said he's not sure it should be built at all.
"It's all about remembering, never forgetting and healing, and that's what I hope this memorial will do," said Jody King who spearheaded the Warwick memorial.
Nearly a decade after the Station Nightclub fire killed King's brother a hundred others, his dream of a memorial is finally coming true.
They'll start to build the memorial in front of the old fire station on Wednesday, which will include a tablet with the pictures of all ten Warwick victims and also a hundred bricks set up in a ring that will have victims names carved in them.
Other victims' families are frustrated about the new memorial.
"I think this is a big step away from the legitimate memorial of where the fire actually took place on Cowesett Avenue," said David Kane, "You don't see the people of 9–11 building a memorial in Schenectady, New York."
Kane's 18 year old son was the youngest fire victim. He has fought to get a memorial built at the Station Nightclub site but hasn't been able to come to an agreement with the land owner. Now, Kane is asking the governor to step in, so the state can take over the land.
"I want to listen to those family members of the victims and listen to what they have to offer, and I'm certainly open to any suggestions," said Governor Lincoln Chafee.
King said it doesn't look like anything's going to happen at the site any time soon, so the Warwick plan is a good alternative.
"This is not meant to overshadow in any way, shape, or form," said King, "This is meant to help people move forward until something can be done."
The Warwick Station Nightclub Memorial should be finished by the end of October.