Decorum from popular Boston pub to be auctioned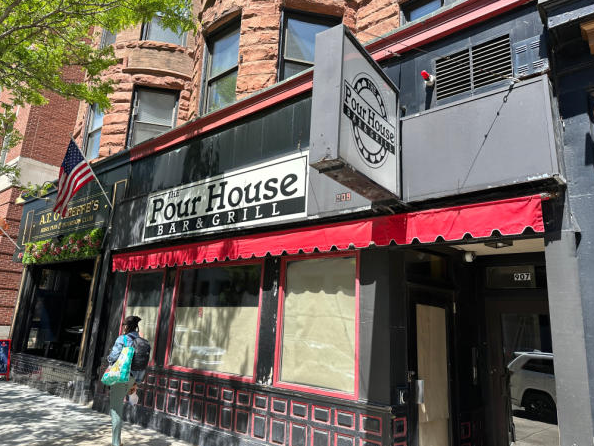 BOSTON (WLNE) — Pieces of art, trinkets and knick-knacks held on the walls and ceiling of a popular pub in Boston are set to be put up for auction next week.
According to the Paul E. Saperstein Co. Auctioneers and Appraisers, items from inside the Pour House Bar and Grill in Boston will be up for auction starting Wednesday, July 19, at 11 a.m.
The Pour House was open for 34 years on Boylston Street until it closed after the COVID-19 pandemic.
Memorabilia being auctioned includes, but is not limited to, Boston-themed livery, antiques and the sign that sat above its former front door.
Those interested in placing a bid can do so here.
The items will also be displayed at the Paul E. Saperstein Co. offices at 144 Centre St., in Holbrook, Massachusetts. All inspection will be done by appointment only.