Dee from the Desk: Another car tax?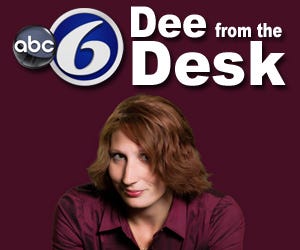 Slipping below the radar are two bills proposed by Representative Scott Guthrie of Coventry in May that would allow Fire Districts to tax resident's vehicles.
Two bills H6100 and H6101 would allow fire districts to put an excise tax on motor vehicles. The bills would also set up a multi-tier tax rate, taxing residential properties and businesses at a different rate. In addition the bills would allow cities and towns to operate under the previous year's budget under certain circumstances.
One of the bills H6101 specifically addresses the town of Coventry which has been struggling to keep the doors of its Central Coventry Fire District open after taxpayers voted down a tax increase necessary to help the district grapple budgetary issues.
The second bill H6100 would apply to fire districts statewide.
The bills have been referred to the House committee on Municipal Government.
State Senator Nicholas Kettle (R-Coventry) said in his opinion the bill does nothing to solve the problems of struggling fire districts. "This bill basically gives fire districts a credit card to run up spending."
The bills are currently held in committee for further study.
---
Dee DeQuattro is the assignment desk manager and digital news coordinator for ABC6. She studied politics and communications and holds a master's degree from Providence College. Follow her on twitter @deedequattro and log on to ABC6 .com for her latest in depth coverage of politics and news.