Defending National Champion PC Hockey Team Shines In Season Opening Victory Over Miami (OH)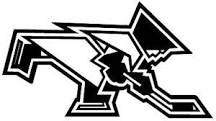 Providence College Press Release
OXFORD, Ohio – The defending national champion Providence College men's hockey team began the 2015-16 campaign with an impressive 7-3 win over #10/11 Miami on Friday night at the Goggin Ice Center.
The Friars' attack was led by Mark Jankowski (Dundas, Ontario) and Trevor Mingoia (Fairport, N.Y.), as the duo combined for three goals and five assists. Jankowski led the way with four points, including a career best three assists. Mingoia cashed on Providence's first penalty shot in nearly two years, giving the Friars a 2-1 lead that they would not relinquish. He finished the night with a career best four points.
Providence utilized a three-goal outburst over a stretch of 4:38 in the first period to jump out to a 3-1 lead after 20. Brandon Tanev (Toronto, Ontario) potted the eventual game-winner, a crucial goal that reclaimed the two-goal cushion for the Friars in the second period.
Nick Ellis (Millersville, Md.) made 19 saves, including 10 stops in the third period as Miami tried to mount a comeback. He improves to 1-0-0 and earns his sixth career victory. Jay Williams took the loss for the RedHawks, surrendering seven goals in 48:16 of play before giving way to Ryan McKay.
HOW THEY SCORED
· 1-0 (MU) – Goal by Jack Roslovic (Melnick, Belpedio): Shot low glove through a screen from the top of the slot.
· 1-1 (PC)– Goal by Robbie Hennessey (Lemos, Ruggiero): Top left corner off of cross-ice feed from Lemos.
· 2-1 (PC) – Goal by Trevor Mingoia (penalty shot): Backhand five-hole.
· 3-1 (PC) – Goal by Anthony Florentino (Walman, Jankowski): wrister from the top left circle under the crossbar.
· 3-2 (MU) – Goal by Colin Sullivan (Gacek): Shot from the top of the slot over the blocker.
· 4-2 (PC) – Goal by Brandon Tanev (Mingoia, Jankowski): Put back off a rebound from a Mingoia shot.
· 5-2 (PC) – Goal by Trevor Mingoia (Jankowski): Give-and-go off a 3-on-2.
· 6-2 (PC) – Goal by Mark Jankowski (Tanev): Buried loose puck in front of the goal after Tanev stuff attempt.
· 7-2 (PC) – Goal by Brian Pinho (Parisi): Shot from Parisi at the point, tipped in by Pinho at the top of the crease.
· 7-3 (MU) – Goal by Josh Melnick (Richart, Gacek): Tipped in off a shot from Richart at the right post.
GAME NOTES
The Friars are 39-24-1 all-time in season openers and 3-1-0 under Nate Leaman … Mingoia's penalty shot attempt was the first attempt by the Friars since Dec. 29, 2013 (Mark Jankowski) … Friars scored three goals in a span of 4:38 in the first period … Mingoia's multi-goal effort was the third of his career and has now posted 3-3-6 totals in two career games versus the RedHawks … Jankowski notched a career high three assists …Robbie Hennessey (Garnet Valley, Pa.) netted his first career goal in the first period off of the first career assists from Bryan Lemos (East Providence, R.I.) and Steven Ruggiero (Kings Park, N.Y.) … Friars have posted seven goals in each of the last two meetings against the RedHawks … Providence killed off the final six Miami power plays … Friars finished with a 26-22 edge in shots.
UP NEXT
The teams are back at it tomorrow night with a 7:05 faceoff set at the Goggin Ice Center.
– GO FRIARS –