Defense Sparks Second Half Rally In PC's Win Over Holy Cross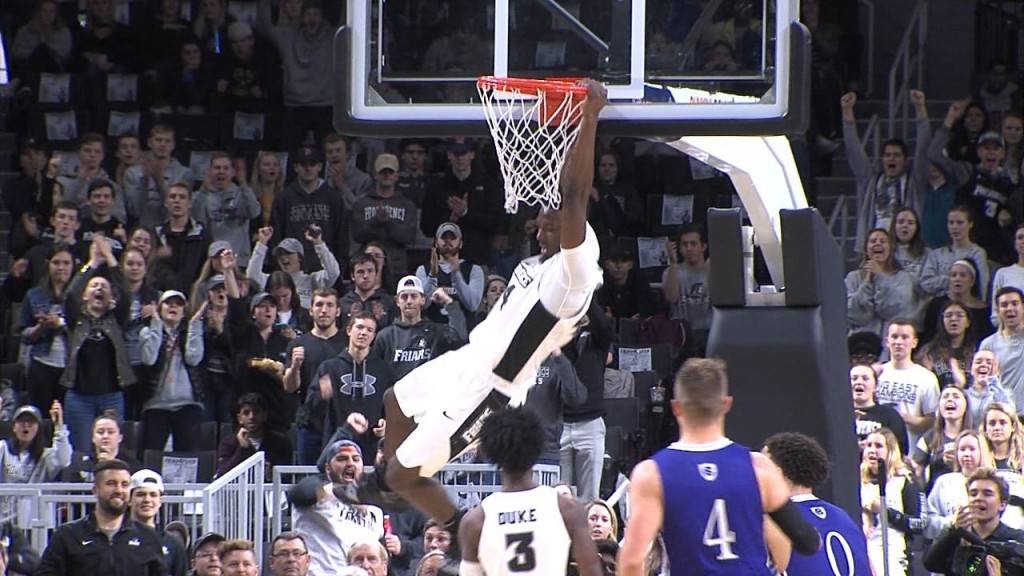 PROVIDENCE, R.I. (AP) – Alpha Diallo scored 18 points, including a layup midway through the second half that allowed Providence to erase an eight-point second half deficit and take the lead en route to a 70-61 win over Holy Cross on Tuesday night.
The Friars bounced back from their first loss of the season an 83-80 loss to Wichita State Friday.
Diallo shot 6 of 15 from the field, pulled down 10 rebounds and dished three assists for the Friars (2-1). Nate Watson added 15 points and seven boards off the bench and Kalif Young pulled down 10 boards.
Providence shot 46 percent from the field (27 of 59), including 6 of 17 from distance.
The Crusaders (1-2), coming off a 56-37 loss to No. 19 Michigan, were led by the 17 points and seven rebounds of Jacob Grandison. Caleb Green added 13 points. Holy Cross was just 22 of 61 from the field (36 percent), including 7 of 18 from distance (39 percent).
AP-WF-11-14-18 0336GMT