'Deflategate' ruling could come down Friday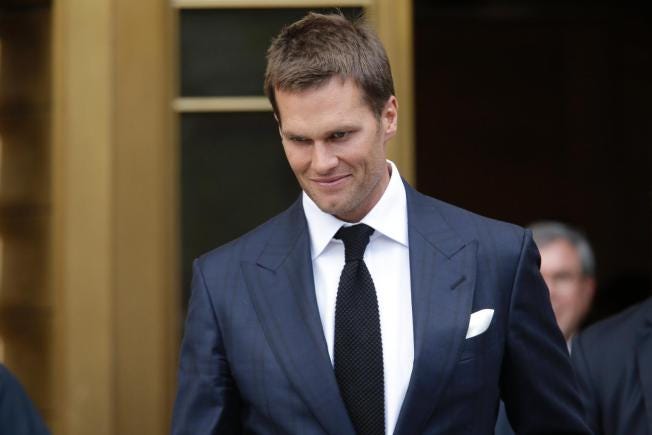 By The Associated Press
news@abc6.com
NEW YORK (AP) _ A New York judge has reiterated that he'll rule by Friday whether New England Patriots quarterback Tom Brady must serve a four-game suspension for "Deflategate."
Judge Richard Berman issued a one-sentence order Tuesday saying he planned to rule by Friday whether the NFL properly followed its collective bargaining agreement with players when it suspended Brady for his role in using under-inflated footballs in a playoff game.
He said at a hearing Monday attended by Brady and NFL Commissioner Roger Goodell that he hoped to rule Tuesday or Wednesday, but would decide by Friday for sure.
His order Tuesday came out after an apparently new and bogus Twitter account with his photograph claimed he would rule by 4 p.m. Tuesday. The tweet did not come from his chambers.
The NFL wants Brady's suspension upheld. The NFL Players Association wants it struck down.
© The Associated Press/WLNE-TV 2015