Deloris Davis Grant Speaks to ABC6 about Oscars and Sister, Viola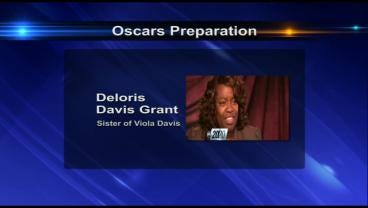 Nominated Best Actress Viola Davis is a sentimental favorite to win this year for her heart-felt portrayal of Abileen in "The Help."
Davis found her inspiration for success close to home. She grew up the youngest of six, poor in Central Falls.
Viola's acting career began at eight when she and her four sisters put on a skit in a local talent show.
"My sister, Deloris, was a director / producer," says Best Actress Nominee Viola Davis. "I was the actor / writer.
Deloris Davis Grant says, "We spent hours rehearsing, just going over the script."
"We lived in a condemned apartment building with these tiny closets," says Viola. "And, I would go in the closet for, like, an hour or two just rewriting the skit."
Central falls Teacher and Lincoln resident Deloris Davis Grant spoke with ABC6 Anchors Mark Curtis and Doreen Scanlon about the excitement in Hollywood as she prepares to attend the Oscars with her sister and nephew.