Mosquitoes with EEE were found near RI border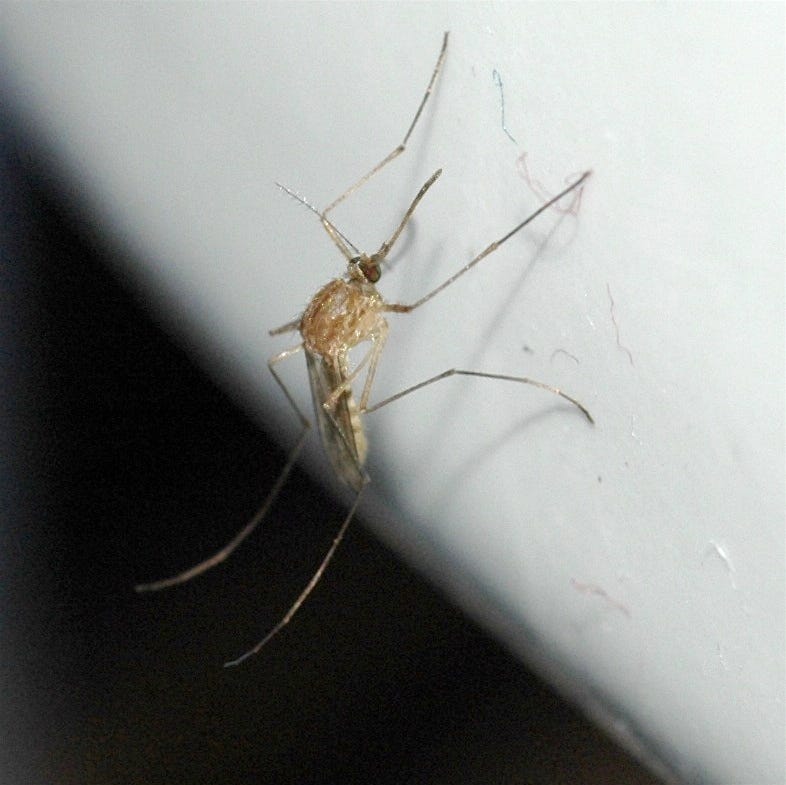 Alexandra Siegel
On July 10th, mosquitoes with Eastern Equine Encephalitis (EEE) were trapped in Voluntown, Connecticut, an area near to the Rhode Island border.
The finding was not only the first positive confirmation of EEE in Connecticut this year, but the earliest since their trapping program had started in 1997. The finding was announced yesterday, in which health officials established that the positive EEE result was from a Culiseta species that has been known to feed solely on birds.
Now the RI Department of Environmental Management and the RI department of Heath found are urging residents to be cautious and make sure to protect themselves against mosquito bites.
They are advising people to routinely use mosquito repellent and cover up when mosquito-biting activity is greatest. Since mosquito repellant should not be used on infants they also suggested placing mosquito netting over carriages and playpens outside, and to make sure the screens are in good condition.
"With this first positive isolation of EEE just across the Rhode Island border comes heightened alert that there are infected mosquitoes in the environment," noted Alan Gettman, PhD, DEM's mosquito abatement coordinator. "This is the time of the year for virus transmission, and the early finding means that there will be more weeks available for the virus to multiply in the environment. Therefore, all Rhode Islanders should take extra care to protect themselves, particularly when mosquito-biting activity is high."