DEM Intends to Suspend License of Recycling Plant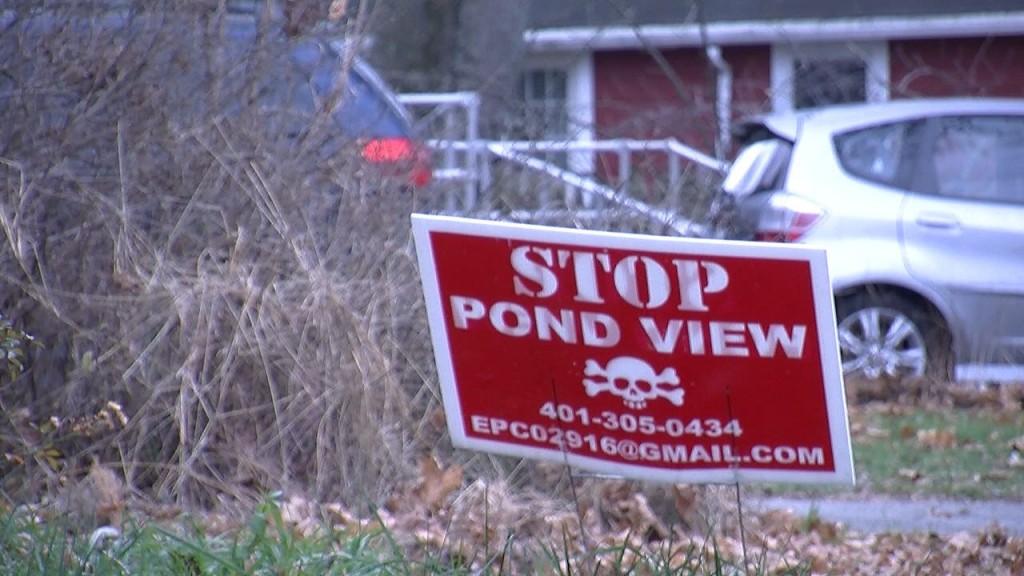 Signs saying "Stop Pondview" line Roger Williams Avenue in East Providence. A battle that has been going on for years between the residents and TLA Pondview Industrial Recycling Plant has seemingly begun to shift in the residents favor.
The noise, smell, and dust from the plant has been a nuisance to the people who live along Omega Pond across from the facility. Neighbors said that they can be inside they're house with the windows closed and still here the plant processing. Another neighbor said that she can't have the windows open, when she does, she has to dust her furniture three times a day.
They say these issues are the result of the plant processing ten times the amount of waste it was originally approved for back in 1998, which has become a zoning violation.
An amendment to the Refuse Disposal Act now requires plants to get letters of compliance from the cities they operate in. East Providence has issued a non-compliance letter because of the zoning violation.
Without that compliance letter, the DEM has issued a notice of intent to suspend Pondview's license. Pondviews executive's say they're not doing anything wrong, claiming they have never had any environmental, operational or safety violations at the plant. When a similar case went to court six years ago, they say they won.
Residents are in favor for a profitable business in the area, as long as it doesn't interfere with the quality of life in the neighborhood.