DEM yet to find West Nile Virus or EEE in RI mosquitoes.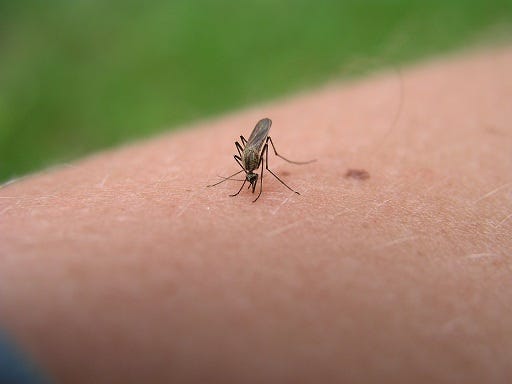 Alexandra Siegel
Twitter: @ABC6
The Rhode Island Department of Environmental Management announced today that samples collected from mosquitoes came back negative for West Nile Virus and Eastern Equine Encephalitis. The test results were retrieved from 214 mosquito pools from 33 traps that were set statewide the week of July 15th.
Despite the negative test results, residents are still encouraged to protect themselves through avoiding bites from mosquitoes as well as eliminating mosquito breeding grounds. Bites can be avoided by putting screens on windows and doors, covering up at dusk and dawn, and using repellent with no more than 30 percent DEET. Since repellent should not be used on infants, parents are advised to put netting over baby carriages and playpens when outside.
Breeding grounds can be eliminated by removing anything that holds standing water. Mosquitoes tend to breed in standing water and a single cup can produce hundreds of them. Breeding grounds can be eliminated by removing the build up of standing water. Standing water can be found in old tires, debris and junk, as well as gutters. DEM asks that people do their best to keep their gutters clean to help with proper draining and maintain their swimming pools.
Staff members from the Department of Environmental Management trap mosquitoes every week and they are tested at the RI Department of Health laboratory. Both Massachusetts and Connecticut have had mosquitos test positive for the diseases. So far, no mosquitoes have tested positive for West Nile Virus or Eastern Equine Encephalitis in Rhode Island.
(C) 2013 WLNE-TV