'Department needs a directional shift': Seekonk set to terminate police chief's contract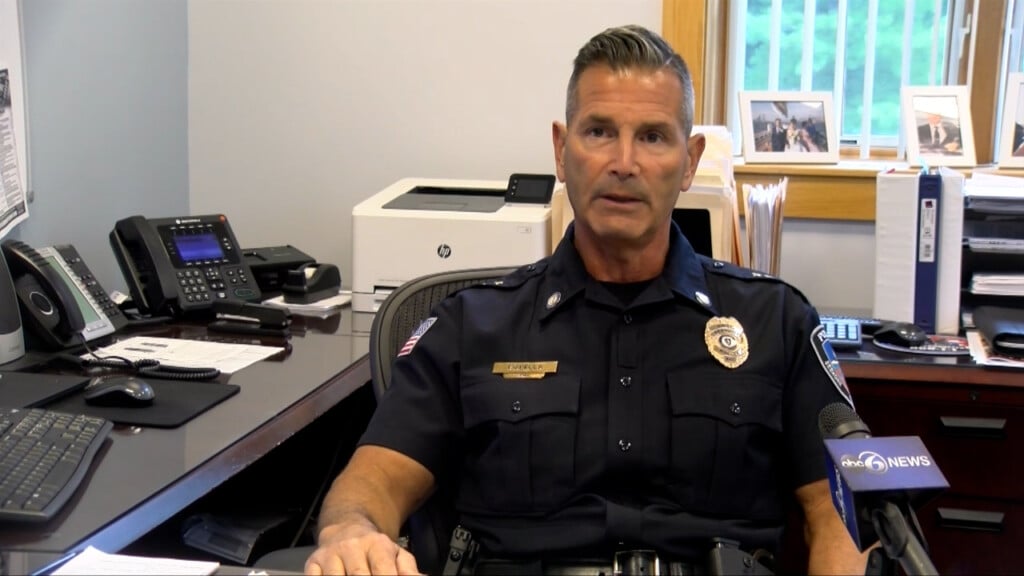 SEEKONK, Mass. (WLNE) — Seekonk's town administrator said Tuesday Seekonk police needs a change in leadership, and that the town is in the process of terminating the chief's contract.
"Law enforcement agencies across the country are facing a growing number of challenges; including the struggle to recruit, retain, and restructure," Town Administrator Shawn Cadime told ABC 6 News.
"As the town continues to navigate these challenges and progress our strategic plan for the organization," Cadime added that the "Board of Selectmen and I feel that the department needs a directional shift."
He explained that the agency requires a chief who "understands the community, the organization, and most importantly the brand that our men and women in the Seekonk Police Department."
As a result, the town is looking to shorten Chief Dean Isabella's contract.
"While it is never the intention to shorten an employment contract, high level positions within the town pose their own challenges which require any separation to be done respectfully and quickly," Cadime told ABC 6.
The Board of Selectmen will be voting to rescind the appointment of Isabella, the town administrator said.
"We are deeply grateful for Chief Isabella's service over the last two years and wish him well in his future endeavors," said Cadime.
In a statement to ABC 6, Isabella said that a text he received from one of his officers best sums up his time in Seekonk.
"Over the past two years, you have brought a new proactive mindset that was welcoming to see. You implemented many new community programs, path to accreditation, tool and training for the guys, and held people accountable," wrote that officer. "But you also empowered them to run with their ideas. You have brought this department into 2020 policing and hopefully it will continue."
Isabella was a former Providence police captain before heading to the Rhode Island Department of Children, Youth and Families to serve as the assistant director. He was appointed chief of the Seekonk Police Department in late 2020.
Prior to the current chief, Seekonk's last full-time top cop — Frank John — was placed on leave in 2019 before entering a retirement agreement to end his time in Seekonk.