Department of Environmental Management combats spotted lanternfly infestations in 3 towns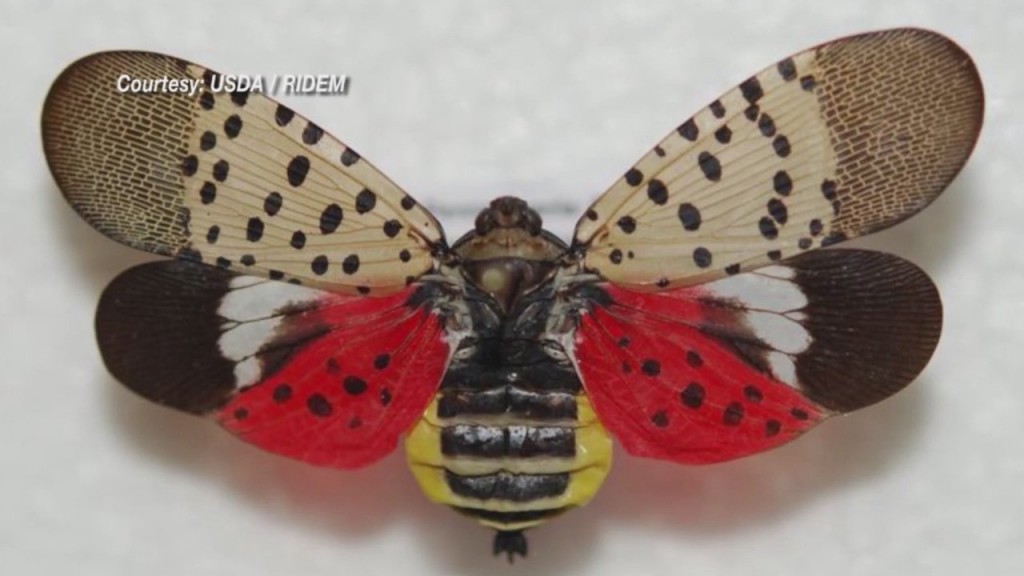 PROVIDENCE, R.I. (WLNE) — The Department of Environmental Management said it sprayed pesticides in Lincoln, North Providence, and Smithfield to combat spotted lanternfly infestations.
The targeted spraying happened on Wednesday along Douglas Pike on Route 7.
The DEM said the treatment wasn't a large-scale operation. It focused on "several of the most infested" areas.
According to the DEM, pesticides bifenthrin and dinotefuran, which they say were EPA approved, was used to limit the spread of this pest.
Property owners were contacted before the spraying took place, added the DEM.
Environmental experts say the spread of this insect threatens the region's grape, tree fruit, hardwood, and green industries.
Anyone who spots a lanternfly is asked to report it on ridem.wufoo.com.
The spotted lanternfly was first detected in Rhode Island in 2021.