Department of Environmental Management recovers diesel barrel that washed ashore in South Kingstown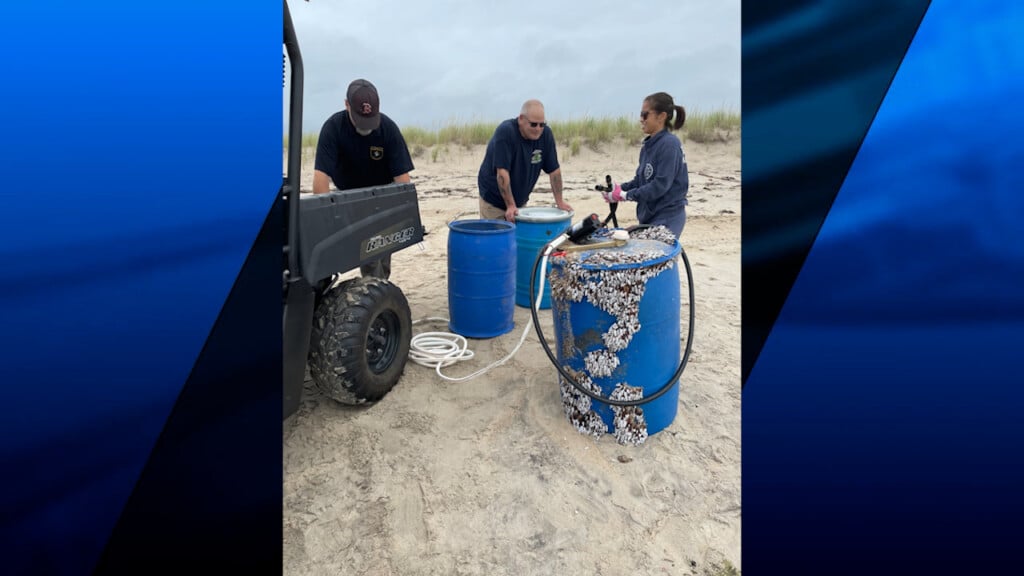 SOUTH KINGSTOWN, R.I. (WLNE) — The Rhode Island Department of Environmental Management said Thursday it recovered a 55-gallon barrel of petroleum that washed ashore near Green Hill Beach in South Kingstown this week.
The DEM said that the barrel was found still sealed near a section of the beach that is fenced off for piping plover habitat.
The barrel was removed by Office of Emergency Response staff alongside members of the Emergency Management Agency and will be taken to a petroleum reclamation facility.
The DEM said the barrel had no labels or markings on it, but that it was most likely not from local waters, as the Gooseneck Barnacles that were attached to it are normally found in warmer waters off of Florida and the Caribbean.
The size of the barnacles showed that the barrel was most likely at sea for some time, and that it was most likely brought north by the Gulf Stream assisted by Tropical Storm Idalia.